News
Covid-19: Shanghai completely confined in two stages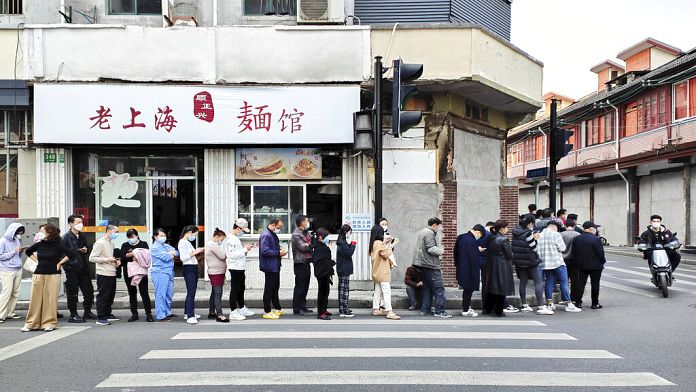 Shanghai and its 25 million people are facing their worst outbreak of Covid-19. Half of the city, including the international airport and its famous business district, began full containment on Monday.
The announcement of the measure was made the day before, Sunday evening. This putting under glass will last until April 1st, 5 o'clock in the morning. On this date, it will be the turn of the western part of the megalopolis to also be confined for four days.
Before the measure came into force, residents rushed to supermarkets. "I feel very worried. I hear a lot of rumors around me. Some people say that products are going to run out, and that we have to hurry to get some foodstuffs. Prices are going up and people are panicking_ ", explains this pensioner.
For the town hall, this two-phase confinement aims to accelerate the screening of the population. On Monday, the Ministry of Health mentioned 3,500 new cases in the city. The Omicron variant undermines Beijing's zero Covid strategy. Other cities like Shenzhen see the end of the tunnel. Completely confined in early March, the city resumed its activity and the number of positive cases is now very low.