News
Covid-19: rising cases in Germany and record infections and deaths in Russia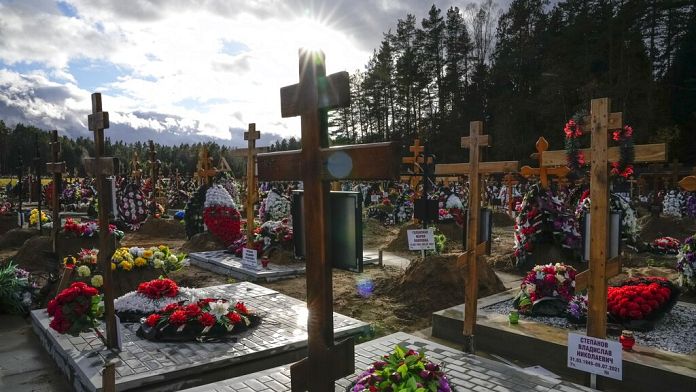 Update on the pandemic in Europe.
Record contamination in Russia
Russia on Saturday recorded a new record of deaths and infections related to Covid-19, for the third consecutive day, a sign of the violence of the epidemic wave that is hitting the country.
Barely a third of Russians have been immunized since the first national vaccine, Sputnik V, appeared in December 2020. A failure that is explained in particular by the traditional distrust of the population towards the authorities.
Bulgaria submerged
Bulgaria announced on Saturday that it is about to send Covid-19 patients abroad, as a fourth wave overwhelms its hospital system, prompting neighboring Romania to raise its restrictions.
"Our capacity in terms of manpower and fans is almost exhausted, we will have to seek help abroad", warned Health Minister Stoycho Katsarov on the Nova TV channel, if the contamination curve does not reduce within 10-15 days.
Increase in vaccinations in Romania
Bulgaria and Romania have the lowest vaccination rates in the EU, hampered by the spread of conspiracy theories and people's distrust of the authorities.
Only 24% of Bulgarians and 33% of Romanians have completed a complete vaccination course.
Romania, a country of 19 million inhabitants, recorded 1.5 million cases, with 15,000 new infections identified on Saturday.
The government is thus strengthening measures to fight the epidemic, making the mask mandatory throughout the territory from Monday and banning events such as weddings for 30 days.
At the same time, gyms, shopping centers and restaurants will have to require the sanitary pass and unvaccinated people will have to respect a curfew at 22:00.
All these measures could be the cause of an acceleration of vaccination, observed recently in both countries.
The Romanian government announced on Friday that 130,000 people had visited a vaccination center in the past 24 hours, including a record 86,000 people receiving their first injection.
Bulgarian vaccination centres also reported an increase in attendance after the implementation of the health pass announced on Thursday, with three times more people receiving the injection on Friday compared to the previous week.
Rise of new cases in Germany
The seven-day incidence rate reached on Saturday in Germany 100.0 per 100,000 inhabitants, for the first time since May, confirming the rise of new cases of Covid-19 in the country, which worries the government.
This indicator has thus recovered more or less the level known on May 13, when it displayed the value 104, falling again the next day to 97.
Source link