News
Covid-19: outbreak in Eastern Europe and the Balkans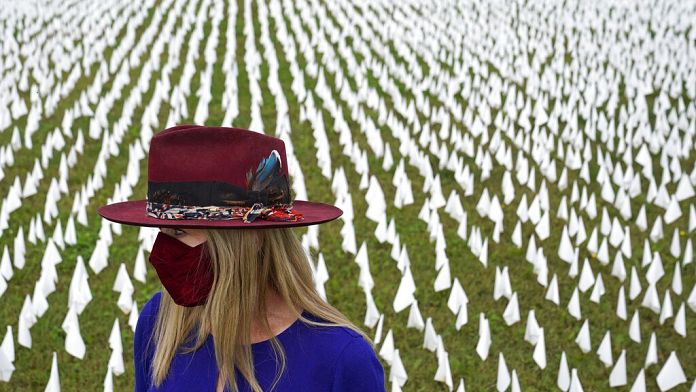 This year again, the fight against Covid-19 is the "one of the focal points of the G20, which takes place this weekend in Rome. Leaders should endorse WHO's target of achieving 70% global immunization by mid-2022, even though so far only 5% of the population in the poorest countries has received a dose:"We believe that we still need $20 billion to accelerate vaccinations and reach the target of at least 40% of people vaccinated in all countries by the end of the year, 70% by the middle of next year.", said Kristalina Georgieva, Managing Director of the IMF.
The global rise in contaminations is mainly due to Europe, which has seen new contaminations increase by 14% this week. The situation there has been deteriorating for the past month and a half. The countries recording the biggest accelerations of the week (among those with at least 1,000 daily contaminations) are all in Europe and mainly in the East: the Czech Republic (+101%, 4,100), Hungary (+92%, 2,600), Denmark (+80%, 1,500), Poland (+70%, 6,100) and Croatia (+65%, 3,100) or Slovakia (+63%, 3,400).
In Ukraine, infection and mortality rates are at record highs, with less than 17% of the population fully vaccinated. At issue is a certain distrust of the population, hence this statement of presidentVolodymyr Zelenskyy: "I firmly ask you to turn off social networks and turn on your brains".
There Croatia it recorded more than 4,300 new contaminations, rates that had not been reached since November 2020. Faced with this increase, the government has decided to strengthen controls on barrier gestures in public places, and calls for vaccination. Today, almost 46% of Croats have received the 2 doses of vaccines.
There Poland is still far from the figures of last November or March, but the epidemic recovery worries. On Friday, 9,387 new cases and 102 deaths were reported. The Ministry of Health has called on Poles to scrupulously respect the wearing of masks, and to continue vaccination, which reaches almost 57%.
There Russia recorded 44.265 deaths related to Covid-19 in September, the statistics agency Rosstat announced on Friday, a figure almost twice that established by the government during the same period.The total toll of the pandemic in Russia stood at nearly 450,000 deaths at the end of September, according to Rosstat, which has a broader definition of virus-related deaths.
Source link