News
Covid-19 in Germany: Greens want to focus on unvaccinated children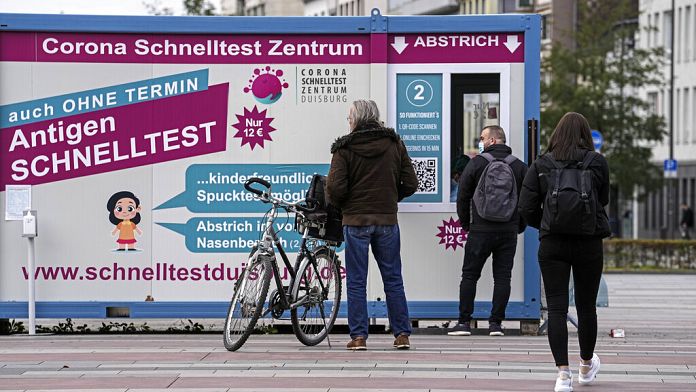 In Germany, authorities are concerned about the outbreak of Covid-19″s outbreak. Increasing for several weeks, the seven-day incidence rate rose to 130 per 100,000 population. The Robert Koch Health Watch Institute reported 28,037 new infections and 126 deaths in the last 24 hours.
Despite this, the Bundestag does not intend to extend the epidemic state of emergency beyond November 25, which has been renewed since March 2020.
This means that restrictions such as school closures and curfews will no longer apply nationally, but it does not mean the end of pandemic measures at the Länder level.
Katrin Göring-Eckardt, co-chair of the Greens party in the Bundestag, wants to focus on children :
"The fact is, of course, that we still need protection, especially for those who cannot get vaccinated, especially children.All possibilities must be exhausted to create a special protective cocoon around children who can not yet be vaccinated, especially in primary schools. We have a very high contamination rate, especially among young children."
The European Medicines Agency wants to decide before Christmas whether to give the green light to the Pfizer/BioNTech vaccine for children aged 5 to 11. The president of the German Paediatric Society hopes that this approval will be validated in Germany and that it will take place in the coming weeks.
Source link