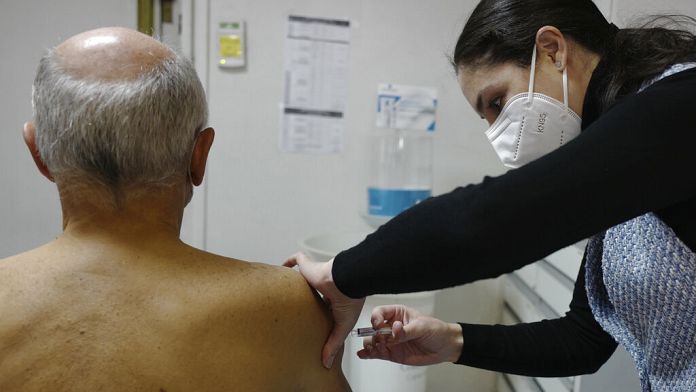 The Covid-19 crisis will be at the heart of a Defense Council this Wednesday in France, as the epidemic continues its exponential curve.
18,000 new cases every day
On average, more than 18,000 new cases daily were recorded over a week compared to 10,000 seven days previously.
These figures, which remain clearly below those of the United Kingdom and Germany, worry the French government which intends to accelerate the vaccine booster campaign. At this stage, this only concerns people over 65 and people at risk of serious forms.
5.6 million booster doses have already been administered to the 7.7 million eligible people. In a week's time, those over 50 will be concerned.
Coming soon for the 40-year-olds
The Defense Council this Wednesday could determine a precise timetable for the other age groups, as the Minister of Health Olivier Véran suggested:
"I note that the Haute Autorité de Santé encourages us to recommend the third dose, the booster vaccination, for all French people aged 40 and over as soon as they are six months from the previous dose. few forties in our country who are already six months away from the second dose, it will happen gradually in December. So, it gives us the opportunity to organize ourselves if the decision is confirmed tomorrow. "
Booster dose: the pros and cons
The vaccine booster is debated among scientists. Some consider that two doses remain effective against the risks of serious forms, while others insist on the importance of vaccinating those who have still not received any dose, i.e. around 6 million people in France, where 88% of the whole population from 12 years old is fully vaccinated.
The Defense Council will also have to look into the issue of extending the health pass. From when will it no longer be valid for people who have not received their booster dose? Here too, opinions differ.
Symbol of this epidemic outbreak in France, Prime Minister Jean Castex tested positive for Covid-19, but said he was doing well in a message on Twitter.
In addition, schools are more and more affected. The number of closed classes went from 4,000 to 6,000 in four days.