News
Covid-19 in Europe: the vaccine booster race as the Omicron variant progresses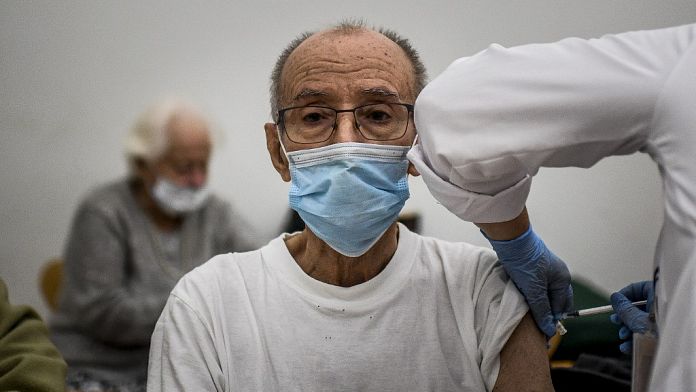 As the Omicron variant progresses in the United Kingdom and other countries in Europe, health authorities insist on the importance of the vaccine and in particular on the booster dose.
United Kingdom: 58,000 new cases in 24 hours
The epidemic situation remains worrying in the United Kingdom with more than 58,000 new infections recorded on Friday in the space of 24 hours, a level close to the peak reached at the beginning of the year.
The British government is concerned about the rapid spread of the Omicron variant, whose number of cases is doubling every two or three days, and which could soon become the dominant variant in the UK ahead of Delta.
In this context, the authorities insist on the importance of the third dose of vaccine to reduce the risks of serious forms in the face of this variant from South Africa.
Portugal: green light for vaccination of children
Portugal, for its part, has given the green light to the vaccination of children between 5 and 11 years old with doses of Pfizer BioNTech. More than 637,000 children are eligible for vaccination in the country. Priority to those most at risk. The first doses will be administered on Monday.
"I am in favor of vaccination, so I will have my child vaccinated, said this mother of a family. If everything goes well with the adults, everything will be fine with the children. "
The vaccine obligation soon in Germany?
Finally in Munich in Germany, as in other hospitals in the country, three quarters of resuscitation beds are occupied by Covid-19 patients. The authorities blame the low level of vaccination, barely 70% having received a complete vaccination schedule.
The Bundestag on Friday approved the vaccination obligation for medical personnel which could ultimately affect all adults.
Source link