News
Covid-19: How a Johannesburg lab discovered the Omicron variant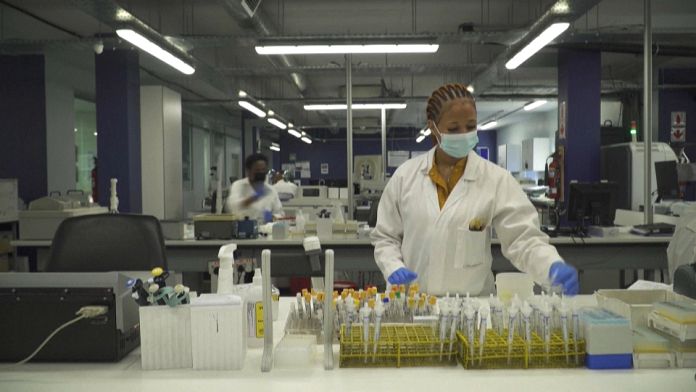 The now famous Omicron variant was first detected in a Johannesburg laboratory. 18,000 PCR tests are analyzed here every day. A month ago, scientists realized that something was different about the positive results of PCR tests. One of the three genes, usually targeted, was no longer detected.
"We weren't quite sure what it was, if it was the Alpha variant or something else. So we set aside some of those samples and sequenced them here in Johannesburg in the Lancet labs. And these sequences showed us that it was not about Alpha, but about a completely different virus. At the time he had no name", says Eftyxia Vardas, head of the department of virology in one of the largest structures of the Lancet private laboratories.
While South Africa is experiencing a peak in contamination, the virologist sends the samples and the results to the health authorities. They identify this new form of Covid-19 with an unusual number of mutations and many unknowns.
"We saw very clearly that the Delta variant was ruled out by Omicron within two weeks. And it is very fast. So we're not sure what happened. Is Omicron more dangerous, more contagious? Or is it because people have dropped the barrier gestures and spread it within certain groups, which can also happen … "she asks herself.
On November 25, the country officially announced the detection of the new variant. The alert is sounded around the world, triggering a wave of panic. A new page of the pandemic is opening two years after the appearance of the coronavirus in China.
Source link