News
Covid-19: easing of health restrictions in several European countries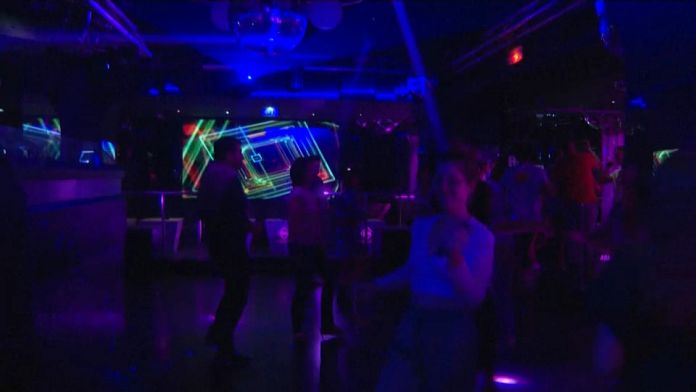 A little more freedom. In several European countries, certain health restrictions have been lifted.
In France, nightclubs reopened this Wednesday, February 16, it is now possible to be standing in concert halls and to consume at the counter of bars, in cinemas and in transport.
On February 28, Wearing a mask will no longer be compulsory. in public places where the vaccination pass is requested. However, it will remain mandatory in transport and shops.
the Minister of Health, Olivier Véransaid Wednesday that all remaining mask rules could be lifted by mid-March, "provided that the number of infections continues to fall and that the pressure on our hospitals allows it".
The nightclubs and bars in the Netherlands can also open until 1 a.m. from this Friday, February 18, said the Minister of Health, Ernst Kuipers, before all opening hours limits are lifted on February 25. "Young people should be able to set their wings free", said Ernst Kuipers.
The abilities will no longer be limited in bars, restaurants and clubs, for the first time in two years. Masks will no longer be required in most of these places, but will remain compulsory on public transport and at airports.
The isolation of people with Covid-19 will be reduced to five days. "The country will reopen", said Ernst Kuipers. But he warned that if the Netherlands seemed "above the peak" and that the pressure on hospitals was manageable, the pandemic was not "not finished": "We can be optimistic, but we must also be realistic".
Vaccine from 5 years old
In the United Kingdom, the vaccination campaign against Covid-19 will be open from April to children aged 5 to 11. Similar announcements from Wales and of Scotland were made this week. According to UK Health Minister Sajid Javidthis program has "aim to increase protection against potential next waves of Covid-19 as we learn to live with the virus".