News
Covid-19: doctors' "cry of despair" in Romania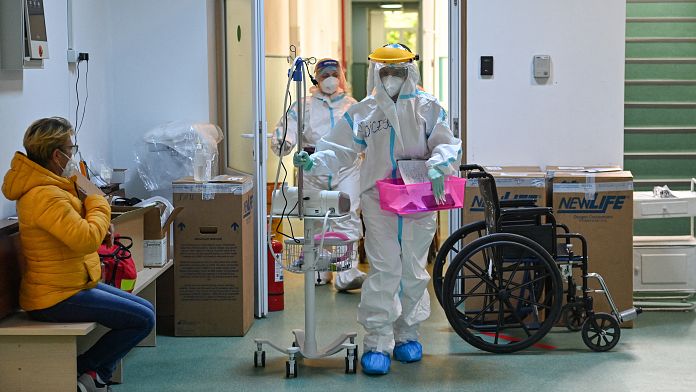 In Romania, faced with the death toll and the saturation of hospitals, despite health restrictions, the College of Doctors of Bucharest, an NGO representing doctors in the capital, wrote an open letter to the country, entitled: "a cry of despair".
He claims that the medical system has reached its limits and denounces the low vaccination rate which reveals a lack of trust between doctors and the population. only 34% of adults are fully vaccinated in Romania.
The government appealed to the European Union for help, with equipment, including oxygen, due to arrive, and patients sent to intensive care in Hungary this week.
There Latvia, she, reconfines from Thursday until November 15 and puts in place a curfew from 20h to 5h in the morning. Cafes, cinemas, theaters and concert halls are closed. Restaurants can only offer takeaway. The peak of daily contamination has in fact never been higher.
The United Kingdom, the third doses begin to be injected. New contamination is breaking the ceiling, nearly 50,000 a day. The vaccination rate is good but the protection of Astrazeneca is diminishing, the barrier gestures have been lifted too quickly, in England in particular. There is also no Sanitary pass. All these reasons would explain the difference with the number of contaminations in France that turn around 4,600 per day.
And then if the campaign for the third dose of anti-Covid vaccine starts on the other side of the English Channel and in France, at Portugal, it is a double vaccination program against coronavirus and influenza that began. Portuguese health authorities hope to vaccinate around two million people by the end of November.
Source link