[ad_1]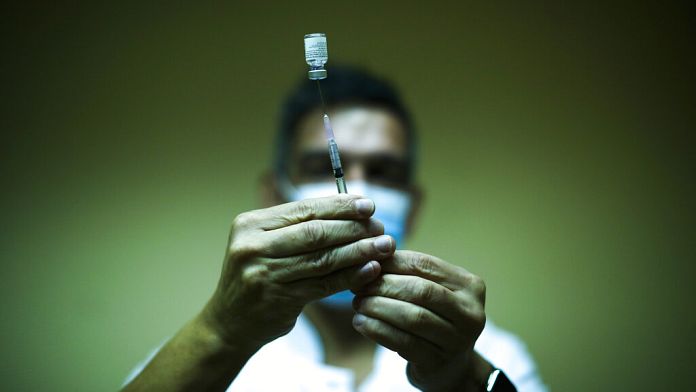 Despite the strong resumption of the Covid-19 epidemic, compulsory vaccination must remain a "last resort", this is the message delivered by the Europe branch of the World Health Organization.
The measure already taken by Austria is being considered by some European countries such as Germany. But according to the WHO, "what is acceptable in one society is not effective or acceptable in another".
The 5-14 year olds, the "most affected"
"Obligations to vaccinate are measures of absolute last resort. They are only applicable when all possible options for increasing the vaccination rate have been exhausted. "" Consideration must be given to the consequences for public confidence and acceptance of vaccination. " said Hans Kluge, director of WHO Europe at a press conference.
WHO also stresses the need to better protect children. In Europe, cases are increasing in all age categories. But the highest rates are observed among 5-14 year olds "the organization emphasizes."It is not uncommon today to see incidences two to three times higher in young children than in the total population", underlined Mr. Kluge.
"As part of school protection measures, the vaccination of younger children not only reduces their role in the transmission of Covid-19, but also protects them from pediatric severity, whether associated with a long Covid- 19 or inflammatory syndromes"he said.
Concerns for Omicron
To avoid further class closures and the return of distance education, the WHO advises to step up testing and the use of masks in schools and to consider vaccination at the national level of school children.
The organization also reiterated its concern over the new Omicron variant, but called upon to fight the current dominant variant, the Delta for "a victory tomorrow against Omicron".
"The Omicron is in sight and on the rise and we are right to be concerned and cautious. But the problem now is Delta and the way we succeed against Delta today will be a win against Omicron tomorrow.", before the cases rose massively.
[ad_2]

Source link