Soccer
Coutinho, a great deal to grab at Barça?
Announced insistently in the crosshairs of OM during the last summer transfer window, Philippe Coutinho finally remained at the FC Barcelona. But the Brazilian attacking midfielder could quickly become a big deal this winter.
OM Mercato : Barça decided for Coutinho
In January 2018, FC Barcelona did not skimp on the means to attach the services of Philippe Coutinho from Liverpool. The Catalans paid around 160 million euros (including bonuses) for his transfer, making the Brazilian the most expensive recruit in the history of the club. Except that the attacking midfielder never managed to live up to the expectations placed in him.
Considered as the great flop of the Bartomeu era at Barça, Philippe Coutinho now moves closer to the exit door. The 29-year-old would not be against the idea of continuing his adventure at FC Barcelona where he still has one year left on his contract. But the Catalan leaders do not really hear it with this ear. Eduardo Inda moreover reveals that Barça, which is currently going through an unprecedented financial crisis, wants to part with the Brazilian as soon as possible in order to limit the damage. "Laporta wants to get rid of him this winter and Liverpool would be interested in his return to Anfield", said the journalist on the set of the show El Chiringuito.
Coutinho towards a return to the Premier League?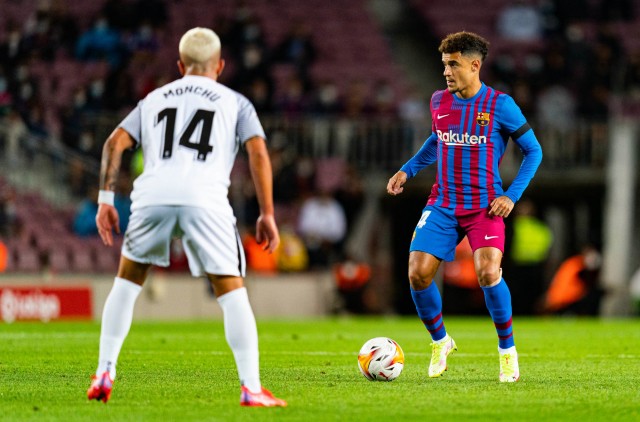 Little at ease at FC Barcelona, Philippe Coutinho is therefore pushed to the exit door where several clubs are already active to snatch his signature. Several times quoted in the viewfinder of Olympique de Marseille, the former Liverpool star seems to be heading for a return to the Premier League. According to the source, the Reds are now inclined to the idea of getting their former player back at a lower price. But the new owners of Newcastle are also said to be interested in the Brazilian's services. This strong English competition risks pushing up the price for Coutinho.