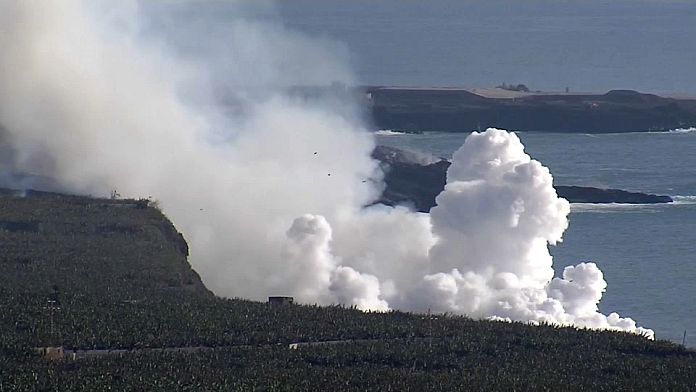 On the Spanish island of La Palma, a new lava flow is thrown into the sea. As a result, 3000 people were temporarily confined, the possible gas emissions represent a danger.
This is the third time that a lava flow has reached the sea since the start of the eruption of Cumbre Vieja on September 19. If the lava only devastated part of the west of the island, the ash again led to a suspension of operations on Monday at the airport, located on the east side.
Experts do not yet see the end of the eruption. It destroyed almost 1,500 buildings. The lava covered 1,065 hectares.
Latest victim to date, a banana plantation. The Canarian delicacy is devoured by lava. The sector has already lost more than 100 million euros.