[ad_1]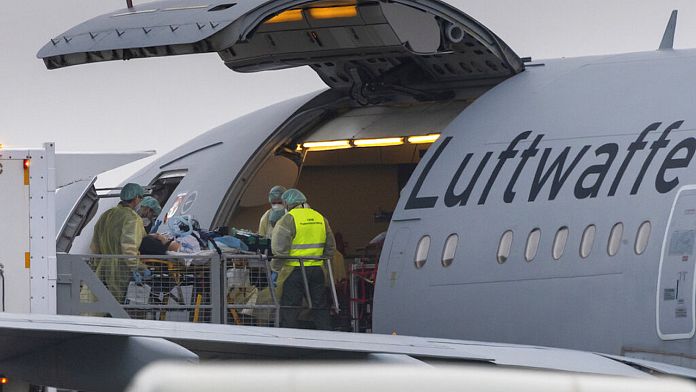 The World Health Organization considers the new variant initially detected in South Africa "worrying." Called Omicron, the latter was also identified in Hong Kong, Botswana and Israel in a traveler returning from Malawi.
The first European case was identified in Belgium and confirmed Friday, November 26 by the Belgian Minister of Health Frank Vandenbroucke. In reaction to the variant, Brussels has decided to completely close its nightclubs as well as its restaurants and bars at 11 p.m. for the next three weeks.
On Saturday 27 November, the regional authorities of the state of Hesse in Germany announced a first suspected case in a person recently returned from South Africa.
Border closures to passengers from southern Africa
The United States, Canada, United Kingdom, Russia and Morocco have decided to restrict access to their territories to people from South Africa and neighboring countries.
Several countries of the European Union including France, Italy and Germany have suspended flights from this region of the world.
In addition to South Africa, travel restrictions apply to Botswana, Zimbabwe, Namibia, Lesotho, Eswatini, Mozambique and Malawi.
The President of the European Commission recommends suspending air links "until we have a clear idea of ​​the danger of this new variant" adding that "travelers returning from this region must adhere to strict quarantine rules. "
Laboratories already at work
According to the WHO, this variant would be very contagious because of its multiple mutations.
The German laboratory BioNtech is giving itself two weeks to estimate whether its Pfizer vaccine is effective against this new strain of Covid-19.
The American Moderna has announced that he wants to "quickly develop a vaccine candidate" for a booster dose specific to Omicron.
[ad_2]

Source link