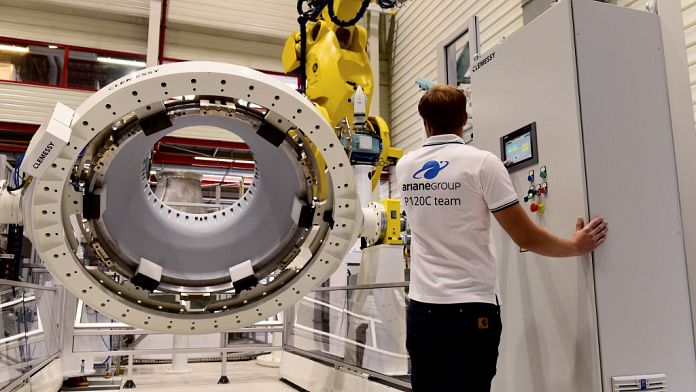 The rocket manufacturer Ariane is preparing to cut 600 positions in France and Germany by the end of 2022 to regain competitiveness, especially in the face of competition from the American SpaceX.
The rocket manufacturer Ariane will cut 600 jobs in France and Germany by the end of 2022. No site closure is planned, but all sites will be impacted.
The management speaks of a "workforce adaptation plan", ensuring that everything is done to redeploy affected employees to other positions in the two companies of the group, Airbus and Safran.
A shop steward says that these job cuts are not justified : ArianeGroup achieved a turnover of 2.5 billion euros in 2020. And the group will launch its new Ariane 6 rocket next year.
Ariane 6 too expensive ?
But here, the Ariane program suffers from competition from SpaceX. The American company has developed reusable launchers, so much cheaper.
Hence the need for the Franco-German group ArianeGroup to reduce its costs. And that means the immediate 600 job cuts.
But unions fear further cuts in the workforce in the coming years.