[ad_1]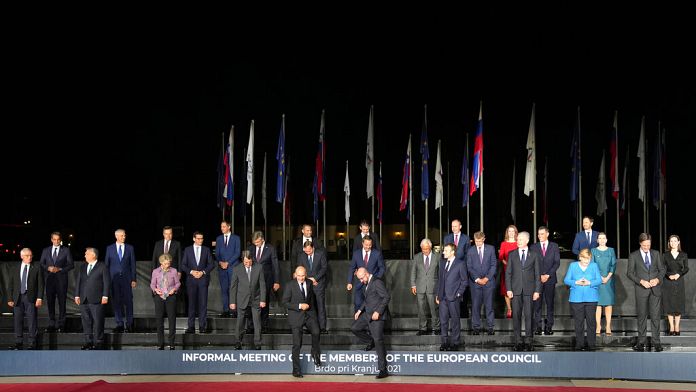 A common front: such is the image that the European Union"s leaders sent from Slovenia The working dinner at Brdo Castle, near the capital Ljubljana, was their first meeting since June. And in the last 3 months, a lot has happened: the withdrawal from Afghanistan, the quarrel over submarines and security in the Indo-Pacific region, and there are still relations with China. Affirming the strength of the European bloc in the international arena is of the utmost importance. This is what the President of the European Council Charles Michel explained at the edge of the summit of the 27 :
"Our unity is a very strong asset. A multilateral approach is the DNA of the European Union. And when we succeed, when we are able to strengthen European influence, this duty performed by the EU is good for European citizens, it is also good for our partners, our friends and our allies."
But today, the focus is mainly on the Western Balkans, with six countries in the east of the European Union seeking assurances that they will one day be admitted to the European club.
Brussels will try to respond to their frustration to avoid the temptation to turn to Russia or China. The candidates for membership are impatient. The 27 will remind them that they remain the primary economic support of this region until they can do more.
Last week, Ursula von der Leyen, in a way, set the stage for her Balkan tour. Discussions are expected to continue during this informal summit.
A summit against a background of health crisis somewhat shaken by protests. Clashes between anti-vaccine and police broke out in the Slovenian capital on Tuesday.
[ad_2]

Source link