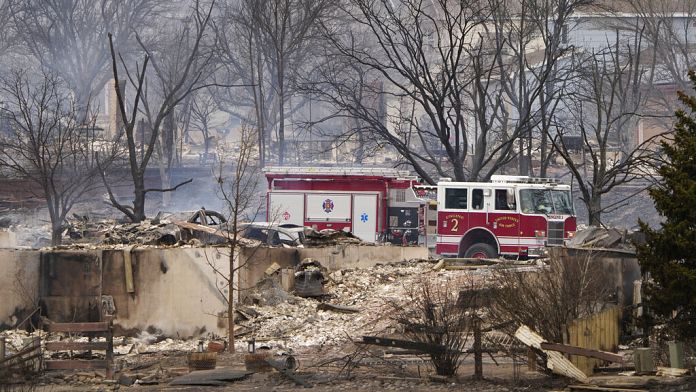 The phrase scorched earth has never been more apt than when aerial images show the extent of the damage in Colorado.
More than 650 hectares went up in smoke in this mountainous state of the western United States during the passage of the "Marshall Fire".
This fire, fueled by gusts of wind sometimes reaching 160 km / h, destroyed hundreds of homes and led to the evacuation of more than 33,000 people.
Jared Polis, Governor of Colorado : "It was a disaster that did almost all of the damage in the space of half a day. Many families only had a few minutes to put everything they could, their pets, their children in the car and leave ".
In localities like Superior, which has recently suffered from an exceptional drought, residents have not yet received the green light to return to their homes.
But the sky should give the firefighters some respite in the coming hours with heavy snowfall forecast.