News
Colombia: capture of "Otoniel", the country's biggest drug trafficker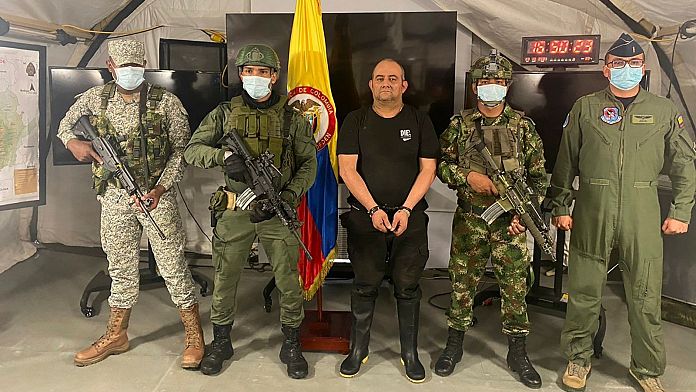 End of the run for Colombia's most wanted drug trafficker. Dairo Antonio Usuga, alias "Otoniel" was captured in Necocli, in the north, near the border with Panama.
The man headed the del Golfo Clan, the country"s most powerful cartel. The United States had offered $5 million in rewards for his arrest.
"This is the most severe blow that has been dealt to the drug trade in this century in our country, (…) it is only comparable to the fall of Pablo Escobar in the 90s", congratulated President Ivan Duque. The latter also stressed that there is "extradition warrants for this criminal. We are working with the authorities to accomplish this task as well, without it being an obstacle so that the whole truth about the rest of his crimes is known in our country".
Made up of former members of paramilitary groups, the del Golfo Clan is accused by the government of being responsible for the worst wave of violence in the country since the peace agreement signed with the FARC five years ago.
According to the police, "Otoniel" was hiding in the jungle. 500 members of the security forces were mobilized during his capture, supported by 22 helicopters.
Source link