News
Climate: from space, astronaut Thomas Pesquet delivers his worries for the planet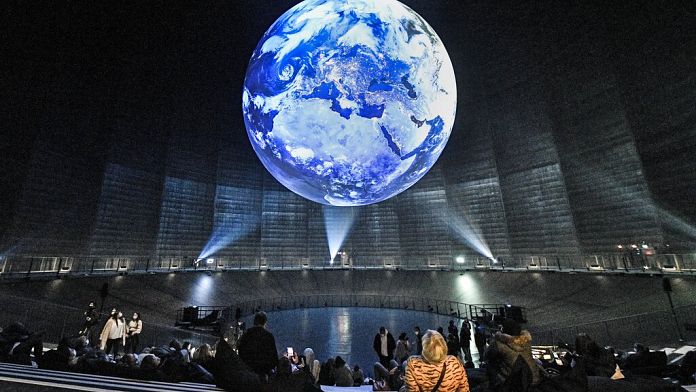 Ahead of COP26 on climate, French astronaut Thomas Pesquet shares his observations and concerns about climate change.
Climate damage seen from the ISS
400 kilometers above our heads, the astronauts of the International Space Station are privileged observers of the wonders of our planet, but also of the major environmental damage created by climate change.
Ahead of COP26 in Glasgow, Frenchman Thomas Pesquet shares his observations and concerns about the multiplication of extreme events.
"Clearly, hurricanes and forest fires, from space, I had never witnessed that on my previous mission. Forest fires of incredible magnitude with volutes of smoke, columns of smoke that we see from space for days and days and days. It was impressive to say to yourself: the energy, that was released and the damage that was obviously caused, for the people who were unlucky to be in the path of these fires."
An even more fragile planet
Five years after his first flight into space, Thomas Pesquet found from above a planet that seems to him, today, even more fragile.
"Pollution of rivers, erosion of sediments along streams that enter the sea and destroy arable land upstream. The air pollution, the melting of glaciers, the cutting of the Amazon rainforest, all these things, we observe from the space station."
Thomas Pesquet said he hoped for an ambitious COP26, listening to experts, with binding measures for countries. The urgency, he insists, is to get out of all carbon and give priority to renewable energies, without greenhouse gases.
Source link