Soccer
Claude Puel's ACE Saint-Étienne already condemned?
Red lantern of Ligue 1 before the 12th matchday, the ASSE seems doomed to relegation to Ligue 2. A former player of the club and ex-coach of FC Metz believes that the Greens can still save themselves.
Hognon "saw good matches where ASSE was not rewarded"
The last two seasons, ASSE has struggled to the end of the championship to keep itself in Ligue 1. During this exercise again, the Stéphanois are poorly ranked after 11 days of championship. Claude Puel's young players show a lot of desire, but they are not decisive and lack experience in management "strong times and weak times". Interviewed by Evect on the current situation of theAS Saint-Étienne, Vincent Hognon expressed optimism for his former club. He believes that with a little more efficiency and the return of confidence, Claude Puel's players can win and climb back up the standings.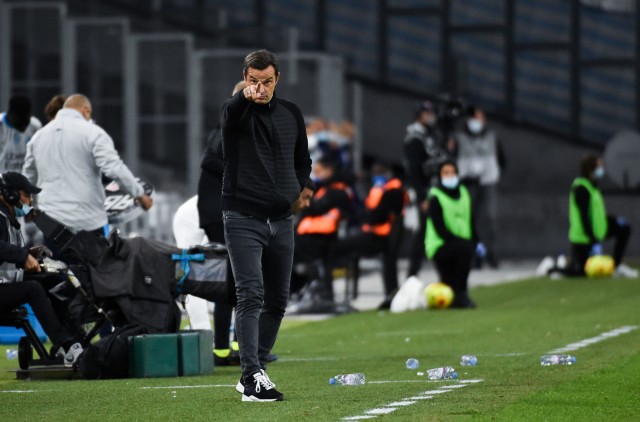 "I've seen some of the games, including some really good ones where they haven't been rewarded. I think of the derby (against OL, 1-1), the match against Angers SCO (2-2) ", stressed the former central defender of the ASSE (2002-2007). According to the latter's observation, "there is a crisis of confidence among players. These are difficult times that you have to know how to go through to hope for better days. You have to react and win quickly", advised Vincent Hognon.
Metz, Brest and Bordeaux are not far away!
Before the 12th matchday of the championship, the ASSE is 20th with 5 points. However, the Stéphanois are not dropped. FC Metz (19th) and Stade Brest (18th) have 6 points each and are not far away. Even Bordeaux (17th) has only 9 points. Given the small gap between these four clubs, the former coach of FC Metz (2018-2020) believes that this is positive for the Greens. "The chance that the Ligeri club has, despite the current difficulties, is that there are other teams that are very close at the level of the ranking. They are able to climb up the slope. […] They can get out of this situation", he reassured.
As recommended by Hognon, the ASSE must now go for its first victory in his match against the Messins, a direct competitor. This would allow Captain Mahdi Camara and his teammates to leave the last place of L1 and project himself forward.