News
Civilians still targeted in an art school in Mariupol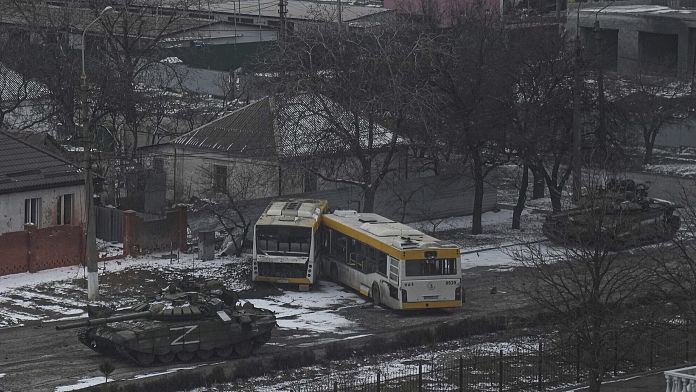 The bombardments are still intense on several cities in Ukraine, notably in Mariupol. On Sunday, local authorities accused Russia of having targeted a building housing several hundred civilians.
The damage caused by the Russian bombardments on an art school in Mariupol is considerable. In this building, 400 civilians had taken refuge raising fears of a human tragedy. The Ukrainian authorities were still unable on Sunday to establish an initial assessment even if several reporters evokeat least a dozen victims buried under the rubble.
Much further west, the search for survivors continued at Mykolaiv where a barracks was destroyed overnight from Saturday to Sunday by the firing of Russian rockets. The soldiers were surprised in their sleep.
"The first explosion woke me up" says Alexander, a Ukrainian soldier who survived the explosion. "I barely had time to take my weapon when a second explosion took place. The shock was terrible, much more intense. I will remember it all my life."
supersonic missiles
This time the attack on the Mykolaiv barracks was confirmed by Moscow. The Russian army says it used latest-generation missiles to target a Ukrainian fuel storage site.
"Our cruise missiles were launched from the Caspian Sea and flew over Crimea" explained in a recorded message Igor Konashenkov, spokesman for the Russian Ministry of Defense. "These supersonic missiles destroyed a large fuel storage site near the Konstantinovka settlement in the Nikolaev region. Ukrainian armored vehicles fighting in the southern areas mostly came here to stock up on fuel."
Russia also confirms numerous ongoing bombardments in the self-proclaimed republics of Donetsk and Luhansk. Deprived of water, electricity and food, the population continues to flee en masse from the besieged city of Mariupol.