News
Civilians evacuated from Mariupol: "We have nothing left"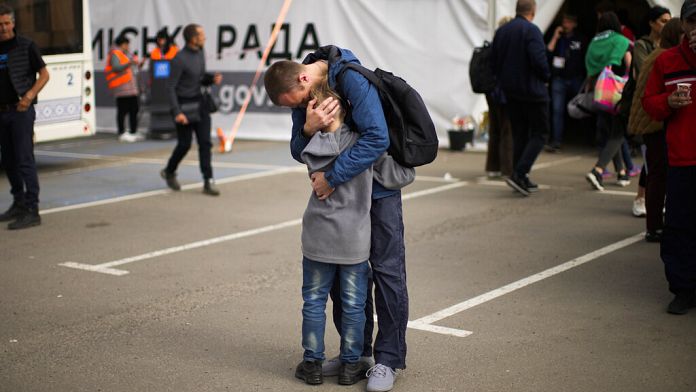 Evacuations of civilians continue from the besieged city of Mariupol, almost under Russian control.
A hundred civilians evacuated in two days
Started on Saturday, the operations made it possible to exfiltrate in two days a hundred civilians who had taken refuge in the basements of the gigantic Azovstal steelworks where the last Ukrainian soldiers are entrenched.
The evacuees were taken to the city of Zaporizhia, about 3 hours away. They bear witness to the horror of the war in Mariupol:
"The scariest thing is when there is shelling, when you see a shell explode and people die," said this woman.
"We managed to save the children, the dog, the rabbit and those few belongings that were brought to us by volunteers while we were in the basement. We have nothing left of our own."
Hundreds of civilians still stranded
According to the Ukrainian Deputy Prime Minister, hundreds of civilians are still stranded in the Azovstal steelworks in Mariupol, a city where the fighting has been the fiercest. kyiv estimates that nearly 20,000 people have died there since the start of the war in Ukraine.