[ad_1]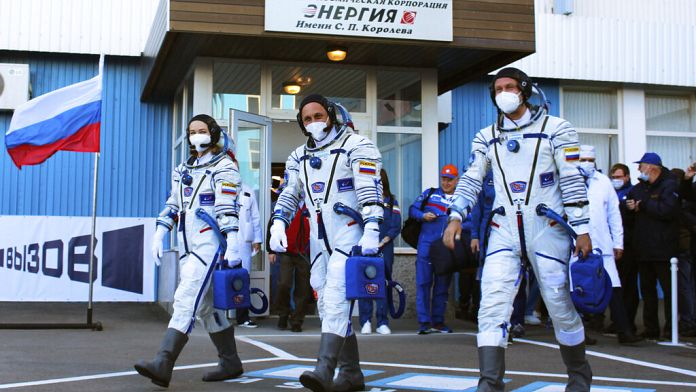 For the first time, a film crew went to shoot a film in space aboard the International Space Station". An unprecedented experience signed by Russia.
An actress, a director, a cosmonaut
The images will undoubtedly go down in history. For the first time, a film crew took off for space to shoot a film. On board the Soyuz spacecraft, actress Yulia Peressild, 37, director Klim Chipenko, 38, as well as cosmonaut Anton Chkaplerov.
The crew successfully reached the International Space Station (ISS), where they must stay for twelve days, while filming the film "The Challenge", which features a surgeon on a mission to save a cosmonaut.
Accelerated preparation
Before the departure, the actress, Yulia Peresild was delighted to be part of this unprecedented experience: "We prepared as much as it was possible to do in such a short time. I do not want to say that I am afraid, I am very excited and cheerful, because so few people have gone into space. We have this chance, not only to go into space, but also to do what we know how to do best on Earth: make movies".
The actress and the director of the film underwent intensive training to learn how to withstand the violent acceleration of takeoff or to move in weightlessness.
Through this unprecedented flight, Russia intends to reaffirm its central role in the conquest of space, while private American companies develop space tourism.
[ad_2]

Source link