News
China takes care of Germany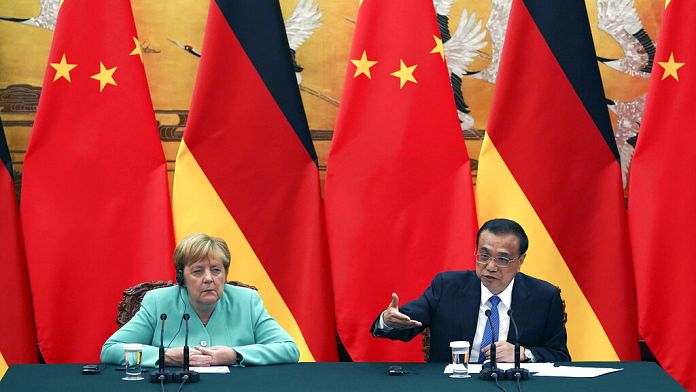 China is doubling down on Germany"s attention.
After the videoconference of President Xi Jinping and Angela Merkel last week, it was with Chinese Premier Li Keqiang that the outgoing chancellor met. During the years of Merkel governance, China became the leading partner of the German economy. And Beijing wants this to continue.
The Chinese prime Minister therefore said he was ready to "work with Germany to continue to meet global challenges". China expects the new German government, I quote, "to continue its positive and pragmatic policy towards Beijing".
If Angela Merkel assured him of the continuation of this cooperation, the new German government would not be as well disposed as it has been for 16 years.
Li Keqiang praised Merkel's efforts to promote Germany and Europe's practical cooperation with China and friendly exchanges in various fields.
He wished that Angela Merkel would visit China after leaving power and continue to take care and support the development of China-Germany and China-EU relations.
Chancellor Merkel said she is confident that the new German government will continue to attach importance to relations with China and that she hopes that both sides will use the celebration of the 50th anniversary of the establishment of diplomatic relations next year to promote further development of comprehensive strategic cooperation between Germany and China.
Last week, during their talks, Xi Jinping said he hoped that the European Union would maintain its independence in its relations with Beijing. It was a clear reference to US trade policy and the recent AUKUS, the security pact signed between Washington, London and Canberra in the Asia-Pacific area.
Source link