News
Child crime in the Church: the Pope wants an annual report on the fight against this scourge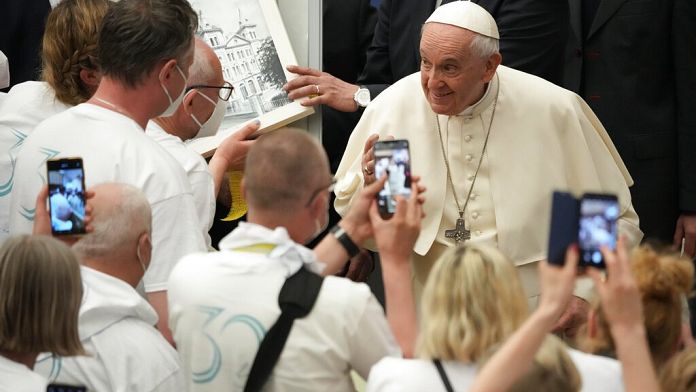 the pope francis asked on Friday pontifical commission for the protection of minors to send it an annual report on the fight against this scourge, calling for a "new start" because there is still "a lot to do".
"The sexual abuse of children is particularly serious because it undermines life in its development"insisted the pope before the members of this advisory body, created in 2014 to help the Church "to protect children, young people and vulnerable adults from harm".
Welcoming the decline in the number of sexual violence by clerics, the Argentine pontiff asked that a report be drawn up for him each year on the efforts made by the Church in this area in order to have information "reliable on what is happening and what needs to change". "If no progress is made, the faithful will continue to lose faith in their pastors"he warned.
He notably returned to the news "constitution" governing the government of the Holy See, which will come into force in June, replacing the one promulgated by Pope John Paul II in 1988.
The result of nine years of work, this text provides for the integration of this commission into the dicastery (ministry) which oversees canonical investigations into cases of sexual abuse committed by the clergy, thus making it an organ in its own right of the Roman Curia. , the Vatican government.
"There is still a lot to do"
"Important seeds have been sown (…) but there is still a lot to do"underlined the pope, considering that this text marks "a new start". "It is up to you to extend the scope of this mission so that the protection and care of the abused become the norm in all spheres of Church life".
"Some might think that this cohabitation would compromise your freedom of thought and action, or even diminish the importance of the issues you deal with. That is not my intention", he added in reference to critics fearing the commission's loss of independence. He thus assured that the latter would remain "independent"headed by a president appointed by the pope.
Finally, the Holy Father invited the commission to "to propose the best methods" in the fight against this scourge, "bearing in mind that justice and prevention are complementary".