News
Charles Michel: "the EU will considerably increase its military support for Moldova"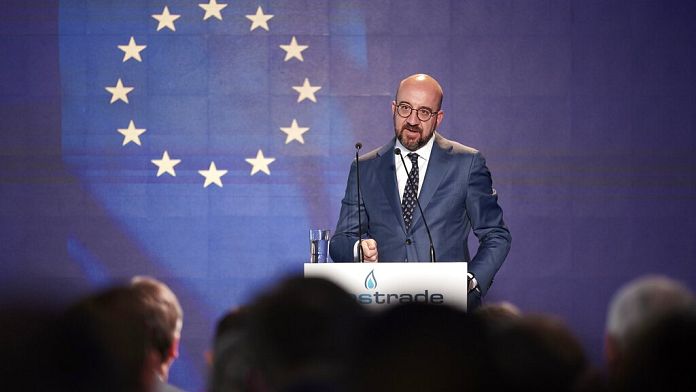 The European Union will "significantly increase" its military support for Moldova, European Council President Charles Michel announced on Wednesday, after attacks in a pro-Russian separatist region of this country bordering Ukraine raised fears of destabilization.
"We plan this year to significantly increase our support to Moldova by delivering additional military equipment to its armed forces," Michel said at a joint press conference in Chisinau with Moldovan President Maïa Sandu, a pro-Western.
"The EU stands in full solidarity with your country, Moldova. It is our European duty to help and support your country and to increase our support for your stability, security and territorial integrity", he added.
"We will continue to deepen our partnership with you to bring your country even closer to the EU," he continued.
Moldova fears to be the next target
Moldova, a small ex-Soviet republic of 2.5 million inhabitants landlocked between Ukraine and Romania, fears being destabilized by the war which is ravaging neighboring Ukraine after the invasion of Russian troops at the end of February.
Adding to those concerns, a series of explosions last week rocked Transdniestria, a Moscow-backed region that seceded from Moldova after a brief war in 1992.
Russia, of which around 1,500 soldiers are stationed in Transdniestria, said it was "alarmed" by these "terrorist acts" and said it was monitoring the situation closely.
While some fear provocations as May 9 approaches, the day when Moscow and its allies celebrate the victory against the Nazis by parading soldiers, Ms. Sandu wanted to be reassuring.
"We do not see any imminent risk (…) but we have plans to deal with such pessimistic scenarios", she said Wednesday.
Regarding the incidents in Transdniestria, the Moldovan president said that there were indications pointing towards the responsibility of "forces in favor of the war".
For their part, the authorities of Transdniestria, which is not recognized as a state by the international community, have pointed an accusing finger in the direction of Ukraine.