News
Chaotic launch of Truth Social, Donald Trump's social network: it's not Twitter that wants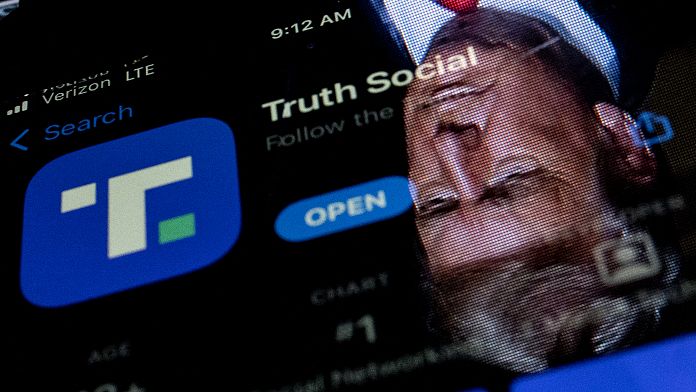 Victim of his own success ? The mobile social network application Truth Social, launched by Donald Trump this Sunday evening in the United States, has a chaotic start. "Massive demand", this is the reason given by the developers of the app to explain the impossibility experienced by hundreds of them to create an account.
Most users who tried to install Truth Social received repeated error messages, and the lucky ones were put on a waiting list. The website of the new network, for its part, show network error.
The application, wanted by the former American president as an attempt to return to social networks after his Twitter ban, Facebook and Youtube last year, is currently only available in the United States. Trump Media & Technology Group (TMTG), its parent company, is betting on March for full go-live.
"Truth Social" was touted by Donald Trump as an alternative to Facebook, Twitter and YouTube, from which he was banned after the capitol assaultJanuary 6, 2021. He is accused of inciting his supporters to violence.
On Sunday, the application was marked "Expected February 21"on mobile application download stores. It has existed since Thursday in a test version, used by supporters of the billionaire.
"The time of truth has come" Donald Trump Junior, the ex-leader's son, tweeted on Tuesday with a screenshot of a message from his father on the network: "Be ready ! Your favorite president will soon receive you".
According to various press releases, the group has approximately 1.25 billion dollars to attack its competitors in the already very crowded market of social networks popular with ultra-conservatives, such as Gettrlaunched in early July by former adviser to Donald Trump, Jason Miller, but also To speak (who had been temporarily banned from app stores after the assault on the Capitol) and Gab.
Before the deletion of his Twitter account, the social network was the Donald Trump's favorite platform, which he alternately used to make presidential announcements and formulate attacks on his political enemies. He had nearly 89 million subscribers there, whom he spoke to every day.