News
Champions League: Manchester City take on Atlético de Madrid, Benfica take on Liverpool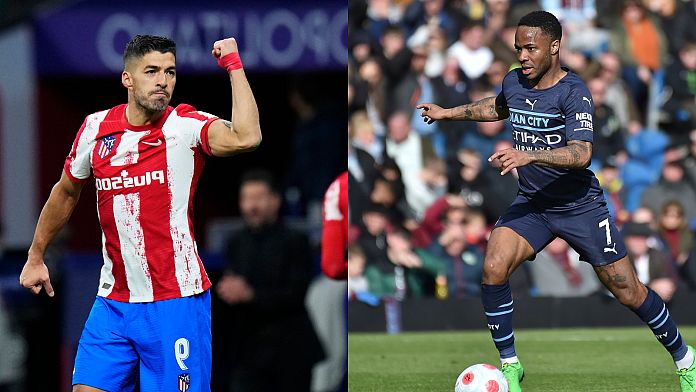 The quarter-finals of the Champions League begin this Tuesday evening with a very good display between Machester City of Pep Guardiola and Atlético de Madrid of Diego Simeone.
The two teams, winners of their respective championships, meet this evening at the Etihad Stadium in England for the first round.
The day before at a press conference, the strategist Pep Guardiola, returned to his propensity to "think too much" to prepare for the most important meetings:
_"Yes, I always think too much. Absolutely. But that's why I have good results in the Champions League. And I love it. It would be boring if I played the same way all the time against opponents with different styles of play. If people think we can play the same way against Atlético or Liverpool, they are wrong, and I don't like that idea". _
Opposition of styles
The scenario of this double confrontation seems written in advance, summed up by a simple statistic: possession of the ball.
For Manchester City, all competitions combined, it reaches 67% on average this season, while it is only 48% for the Colchoneros and even 41% in European matches.
The first leg at the Etihad is therefore likely to look like a very long attack-defense exercise as the two technicians are inflexible on their principles of play.
Seeing Guardiola's passing game and Simeone's compact block, fond of the slightest opportunity to counter, clash, is enough to make all lovers of tactics salivate.
Guardiola, however, firmly rejects this Manichaeism. "I'm not going to waste a single second on these silly debates (…) I never judge what the opponent does. What they do, we do what we have to do to win", he decided on Tuesday at a pre-match press conference.
Liverpool favorite, but cautious against Benfica
In the other match of the evening, Liverpool face Benfica on their lawn. The English, although favourites, are wary of the Portuguese who have nothing to lose after their success against Ajax Amsterdam.
Returned to a point of the leader Manchester City, with whom he goes Sunday, in the league, Liverpool can not afford any relaxation.
"To be at our maximum is the project for all matches", underlined the German, who insisted on the pedigree of his adversary.
"Benfica are one of the teams that have won the most titles in Portugal, although they are not where they would like to be in the table at the moment, but they have had a good run in the Champions League" leaving in particular Barcelona and Ajax, he recalled.
Jürgen Klopp's men are still in the race to achieve a historic quadruple: by winning the English Championship – the League Cup – the FA Cup and the Champions League