This is a real blow for the Stade Rennes. Despite an ambitious recruitment this summer, the men of Bruno Genesio struggle to develop automatisms and create a real cohesion in the game. Victims of the many absences in the squad, the SRFC bowed this Sunday against Reims, its bête noire since 2018. Starting for the first time this season, the goalkeeper Romain Salin was very vocal in the post-match press conference.
Stade Rennais: Salin in fury after Rennes-Reims
The CFRS since 2019, Romain Salin has been acting this Sunday after the other two goaltenders were sidelined, Alfred Gomis and the Turkish recruit Doğan Alemdar. At 37 years old, the former FC Lorient player returned with force on the sad performance of his teammates, especially young players held exceptionally by Bruno Genesio.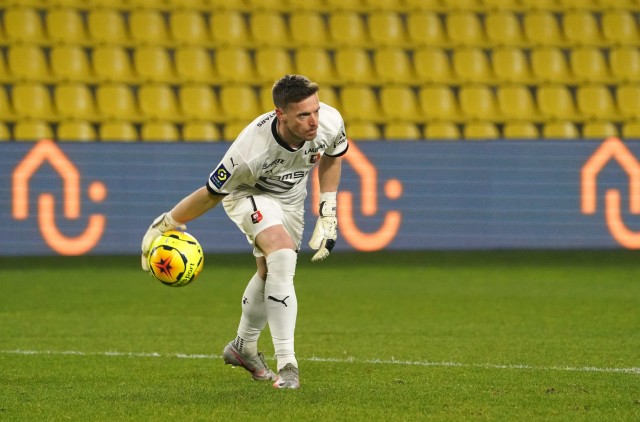 "We saw a team that had no resilience, it's bland what, without personality", said the player,who subsequently reported his great passing. The French goalkeeper in particular recalled the essential role of young players in the Rennes squad, a role they have, according to him, had difficulty taking on against the Rémois. "For me young people I want them to let go, and then if they are wrong I will always be there to defend them… Go ahead and bite… The Ligue 1 it deserves". We must take back the DNA of the Stade Rennais, the DNA that made our strength not long ago, we must wake up", did not fail to remind the Rennes doorman.
Always very sharp in his analyses, Romain Salin also pointed out the lack of desire in the duels. "It's them who hurt us, if you want to play the top of the table, you have to win the duels."
As a reminder, the Breton team has heavily decimated by the international break. A good number of players in the squad had to undergo a mandatory quarentaine preventing them from being able to play against Reims. The SRFC will have to drastically pull themselves together if they want to get a result against Spurs on Thursday night in the Europa League Conference.