News
Cargese buries Yvan Colonna, the child of the country: hero here, not assassin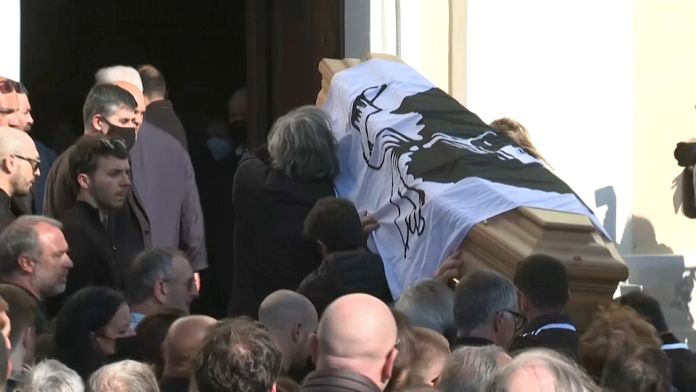 A religious silence, on the arrival of the remains of Yvan Collona, ​​and hundreds of people who came to say a last farewell to the child of Cargese, buried this Friday in his Corsican village. Several separatist personalities on the island paid tribute to the activist, who was fatally attacked on March 2 in Arles prison by a radicalized Islamist prisoner. Here it is a hero of Corsica that we bury, a man who has always proclaimed his innocence.
Yvan Colonna was however condemned for the assassination of the prefect Claude Erignac, in 1998.
Christine Flori, a prison visitor, came to say goodbye to the man she met once a month for 12 years, and who became her friend:
_ "The heartbreak, it certainly comes from the condemnation he suffered, more from the distance from his land. We all hoped that he would find it, his land, but not in these disgusting conditions."_
For supporters of Yvan Colonna, the French state is responsible for his death in prison. He himself and his relatives had been demanding his transfer to a Corsican prison for a long time.
His death sparked violent protests on the island, and raised questions about his status. Interior Minister Gérald Darmanin, who came to Corsica for three days in mid-March, undertook to open discussions "towards a status of autonomy yet to be specified". An approach that has so far helped to restore calm.