News
Capitol Assault: Far-Right Leader Arrested, Activist Found Guilty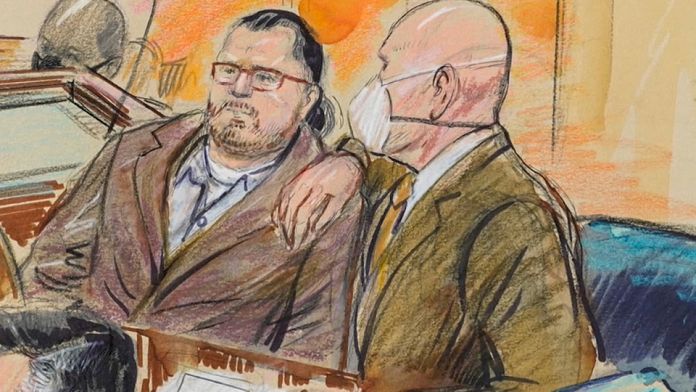 Fourteen months after the assault on the Capitol, the net closes on the American far right, a prominent figure of which was arrested on Tuesday, while a grassroots activist was found guilty at the end of the first trial devoted to the attack. .
Long time leader of the radical militia"Proud Boys", Henry "Enrique" Tarrio, 38, was arrested in Miami and charged with "criminal conspiracy" to disrupt an official process, announced the federal prosecutor in Washington.
it's about the second arrest of prominent far-right leaderafter that, on January 13, of the leader and founder of the "Oath Keepers", Stewart Rhodesaccused with ten members of his militia of "sedition"for the violence of January 6, 2021.
That day, approximately 2,000 Donald Trump supportersconvinced by his unsubstantiated allegations of electoral fraud, had launched an attack on the headquarters of Congress, when the elected officials certified the victory of his Democratic rival Joe Biden in the presidential election.
They had wreaked havoc, injured 114 police officers and caused 1.5 million damage, according to a recent report by an independent congressional oversight authority. They also shocked America and the world.
A sprawling investigation was launched in the following hours. Fueled by thousands of messages and photos posted on social networks, she allowed to arrest 775 people to date.
found guilty
From the start, prosecutors were interested in the specific role played by far-right militias, "Proud Boys", "Oath Keepers" but also "Three Percenters", whose members had arrived in small groups and with paramilitary equipment, suggesting some form of planning.
Over the months, several of these activists have been arrested and placed in preventive detention. Some have recently reached plea bargains with prosecutors, but most are to be tried by popular juries.
Member of "Three Percenters", Guy Reffitt, 49, was the first to appear before a panel of citizens.
Tuesday, March 8, after less than three hours of deliberations, the jurors found him guilty of all charges against him: possession of a prohibited weapon, obstruction of police work and of official procedure.
It incurs up to 20 years in prisonhis sentence will be handed down on June 8.
the January 6, 2021, equipped in particular with a bulletproof vest, a heavy helmet, he had led a group of demonstrators towards the steps of the Capitol. For prosecutors, he had "lit the fuse for the very first group of rioters". However, he had turned back after receiving irritant gas and had not committed violence.