News
Cannon firing in honor of Elizabeth II, queen for 70 years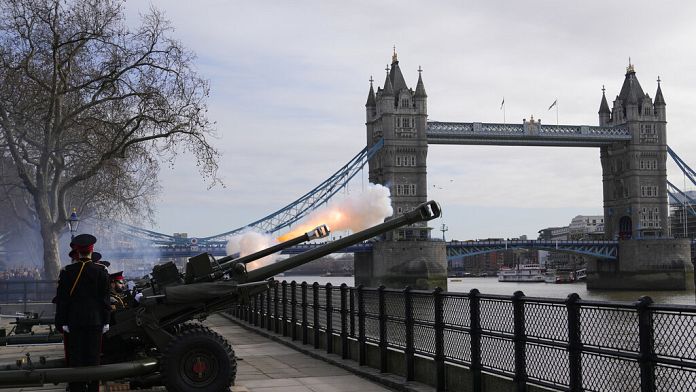 Cannon fire was fired under public gaze in London on Monday in honor of Elizabeth II, queen for 70 years.
At midday, soldiers from the King's Troop Royal Horse Artillery, appointed by the Queen's father, King George VI, fired a 41-gun salute at Green Park in the center of the capital.
At the Tower of London, where the crown jewels are preciously kept, 62 cannon shots were fired an hour later.
There are usually 21 cannon shots during royal or national salutes, which are increased to 41 if the shots come from a park or royal residence, and an additional 21 if the monument is in the City of London which is the case of the Tower of London.
This ceremony was organized the day after February 6, the anniversary of the accession to the throne of Elizabeth II, who on Sunday became the first British monarch to reach 70 years of reign.
In a message released on the occasion of her Platinum Jubilee, the 95-year-old sovereign renewed her commitment to serve the British on Sunday.
She also expressed the wish that after her death, her daughter-in-law Camilla, wife of Prince Charles, would become queen consort.
Elizabeth II ascended the throne at age 25 on February 6, 1952, the same day her father George VI died of lung cancer at age 56.
Four days of festivities are planned to celebrate his jubilee from June 2 (day of his coronation in 1953) to June 5, with a military parade, a big concert and thousands of popular lunches.