News
Canada: state of emergency in Ottawa, paralyzed by these opponents of health measures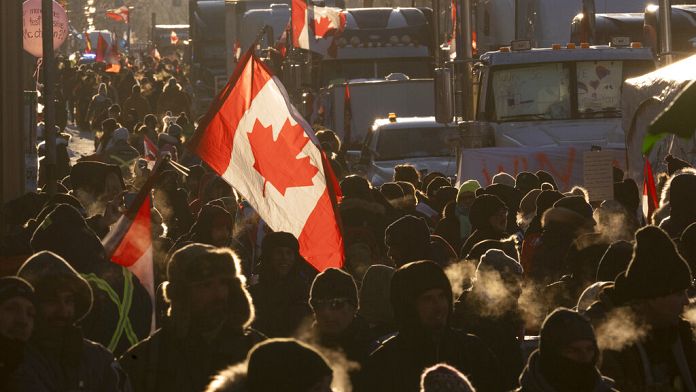 In Canada, the mayor of Ottawa declared a state of emergency on Sunday. Decision taken in the face of the paralysis of the federal capital.
For a week, truck drivers have been blocking the city for denounce health measures related to Covid-19.
The police made several arrests on Sunday evening under this state of emergency.
Called "Freedom Convoy", this protest movement has spread to other major Canadian cities.
Originally, the demonstrators protested against the decision to force, since mid-January, truckers to be vaccinated to cross the border between Canada and the United States, but the movement quickly turned into a movement against health measures as a whole and also, for some, against the government of Justin Trudeau.