Soccer
Can Galtier succeed in Nice? A categorical former Green
A former striker of the ASSE having evolved under the orders of Christopher Galtier firmly believes that he will succeed in his mission at the head ofIBIS Nice.
ASSE: Erding, "I'm sure Galtier will succeed in Nice"
Mevlut Erding evolved at the ASSE between 2013 and 2015. He was one of Christophe Galtier's foals at Les Verts. Returned to his country in Turkey since 2017, he has kept an imperishable memory of the Ligerian club and his former coach. The latter is now at OGC Nice, after winning the title of champion of France in 2021 with LOSC.
In the opinion of the former Green forward, Christophe Galtier will do good results with the Gym, as he did at theAS Saint-Étienne and in Lille. "If I become a coach one day, I will take Galtier as an example. He had already done a very good job at Saint-Étienne. In Lille, he had a better squad and Lille OSC was champion. It didn't surprise me at all", stressed Mevlut Erding on the LFP website. "I am sure he will succeed in Nice", he claimed.
An anecdote about the former coach of AS Saint-Étienne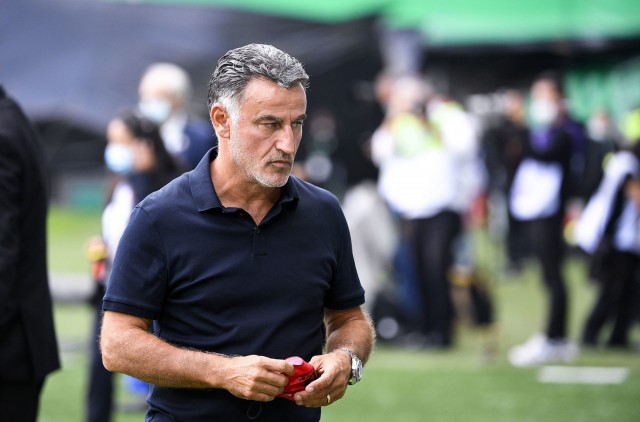 Seduced by the technical qualities of Christophe Galtier (55), the 34-year-old Turk told an anecdote about the courtesy of the latter in his relations with his players. "He even has class when he gets angry! I remember one day when he called me up with Ricky Van Wolfswinkel (ASSE striker in 2014-2015). He passed us a blower in his office… He told us we weren't performing well enough and it woke us up! The following week, one of us had scored", testified the former scorer of Sainté.
Mevlut Erding defended the Saint-Etienne colours on 65 occasions and scored 21 goals with 5 assists. He joined Kocaelispor in Turkey in September 2021 for 2 seasons. Recall that Christophe Galtier won the Coupe de la Ligue in 2013 with ASSE, he was vice champion of France in 2019 and crowned winner of Ligue 1 with LOSC last season.