News
Camembert: the disenchantment of the French?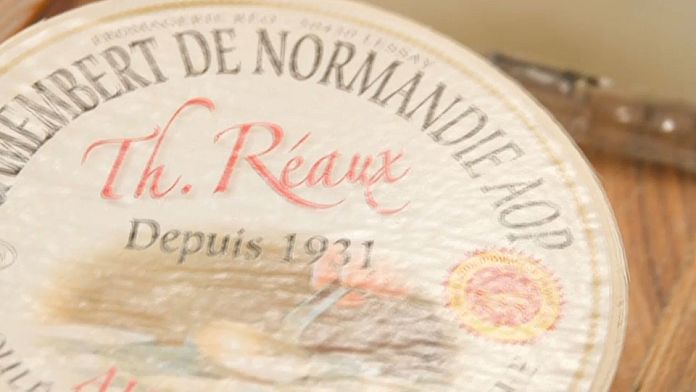 But what is happening in the kingdom of France? The sacrosanct Camembert would "no longer have the rating?!
This specialty of Normandy is about to be overtaken by the mozzarella. According to a study by the French Ministry of Agriculture, sales of camembert fell by 11% in 2020 compared to 2015 when those of mozzarella jumped by 62%. However, these two cheeses are not eaten at all in the same way: camembert in tasting and mozzarella in cooking.
A matter of fashion and culinary habit to believe those who sell them :
Sakina Merazga, cheese maker at the "Crèmerie du 17ème" in Paris :
"He suffers a little from what is happening today. We want to eat things that do not make you fat, and all vegetarians. Camembert suffers a little from this, it is a fatty cheese… Deep down, he's not having much luck right now. "
"_we are grieving, how could the best cheese be dethroned _?", lamented on Facebook the family business of camemberts Gillot, French leader in the manufacture of camembert with raw milk, installed in the village of Saint-Hilaire-de-Briouze (northwest).
For Emilie Fléchard, deputy director of Gillot, this putsch could be linked to a change in morals, for example a decline in the cheese platter tradition.
"My parents ate cheese twice a day. Personally, except when I receive, I do not eat cheese at the end of the meal", she observes.
The loss of speed of the camembert is not general; between a camembert of Normandy AOP and an industrial camembert, nothing to see; At Gillot, sales are constantly increasing :
"We, the sales on our raw milk or PDO products are working quite well, they are rather up. But it is true that there is less consumption of camembert over the last ten years, which is explained by changes in consumption patterns and the evolution of meals. The cheese at the end of the meal is less and less present and there are fewer and fewer French who every day, eat camembert" explains Emilie Fléchard.
Moreover, according to the ministry's study, lovers of both cheeses do not necessarily have the same age profile: camembert is twice as consumed by those over 65 than by those under 35. Mozzarella, on the contrary, is bought massively by those under 35.
"Mozzarella is an ingredient, we use it like fresh cream a little. Yes, it is normal that there are sales that increase, because we put it in pizzas, croque-monsieur, salads, gratins. We can't really compare but it's true that as a French, it would be nice to go up and eat camembert" adds Emilie Fléchard.
While industrialization has ensured its popularity, it has also diminished its taste and reputation.
Industrialization versus tradition: the match continues.
Source link