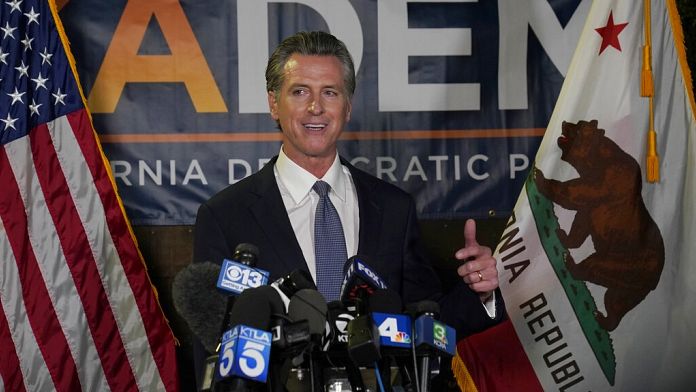 A victory for the entire Democratic camp in the United States, and a relief for the governor of California. He will not be thrown out : while the majority of the ballots were counted, 2/3 of the voters said no to his dismissal.
A referendum had been held on Tuesday on his dismissal, his critics reproached him for his strict measures against Covid-19.
_"We are enjoying an overwhelming' no ' vote tonight here in the State of California, _reacted Gavin Newsom, the Governor of California. But the "no" is not the only thing that was expressed tonight. I want to focus on what we said yes to, as a state. We said yes to science. We said yes to vaccines. We said yes to the end of this pandemic. We said yes to the right of people to vote without fear of fraud . We said yes to the fundamental constitutional right of women to decide for themselves what they do with their bodies, their destiny and their future. We said yes to diversity. We said yes to inclusion".
If Gavin Newsom had been impeached, the ultraconservative Republican Larry Elder would have seen himself in the governorship. 18 years ago, in a similar referendum, Arnold Schwarzenegger brought down the then Democratic governor.
The cost of this referendum is estimated at nearly $ 280 million by the authorities.