News
Brussels organizes itself to welcome Ukrainian refugees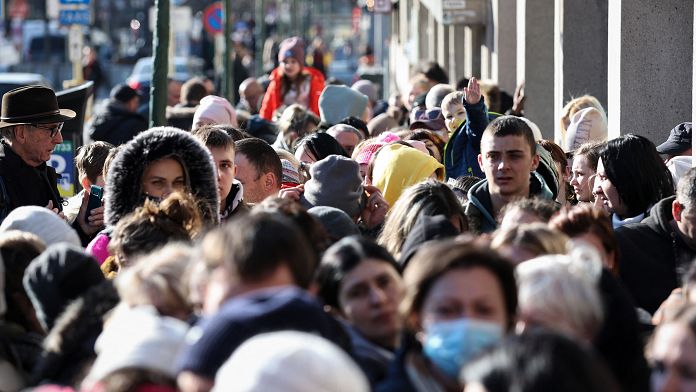 It's an almost motionless queue. Ukrainian refugees wait all day to be registered in Brussels. The Belgian capital has been setting up since the beginning of the week its aid system for those who have fled the war. But the authorities are overwhelmed.
"We woke up at 3am (in the morning), we arrived at 5am. I hope we will get there today. We are not going to leave, it is not practical for us to come here every day from Tournai (90 km from Brussels) because we have children who are exhausted", explains Natalia, present in the queue.
Ukrainians now benefit from the European temporary protection mechanism. They can thus join the EU without a visa. They can also present themselves on the labor market, study and have access to health care.
Faced with this influx, the European Commission is seeking to provide financial assistance to Member States to accommodate these refugees. The institution plans to mobilize all the funds from the European budget that have not yet been used.
"There are unused resources from the last programming period. These are funds which have been distributed to Member States and which have not been used because of the coronavirus crisis or for other reasons.", explains MEP Andrey Novakov (EPP).
According to the UN High Commissioner for Refugees, around two million Ukrainians have left the country in nearly two weeks. Half of these displaced people are children. This is why the Commission is looking for new tools to educate them.