[ad_1]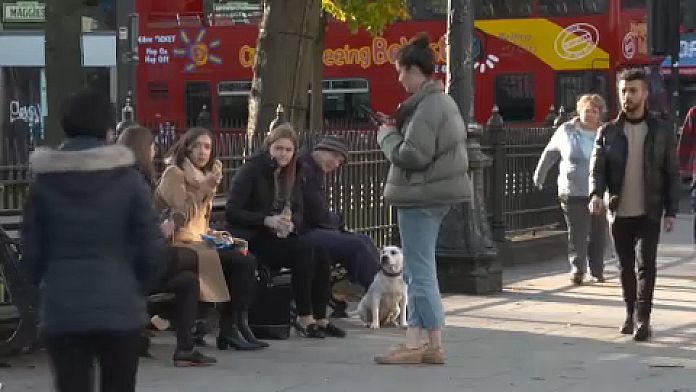 The Driver family, from several generations of fishermen, believe they are working in the first sector to face the real realities of Brexit. What do the British think of this first year after the divorce with the European Union? The finding is negative.
_ "__ We kept telling us but yes, fishermen are going to have a better life, they are going to have more fish, they will be able to fish in more waters, _ indignant Dave Driver, So that … I think it got a lot of people to vote, to get out of Brexit, and it didn't work, did it ".
Simon Spurrell, cheese maker, no longer deals with European customers. As a result, a quarter of Hartington Creamery's activity was wiped out in 2021:
"We were promised a frictionless deal, that trade would continue exactly as before, and that was all complete and utter lies, because what we are seeing is the complete opposite of that."
But it was perhaps those who relied on freedom of movement who suffered the most, like this daffodil grower.
"The biggest problem is the staff, explains Kevin Haynes, we should have 100, 150 seasonal pickers, and we're only 25 now. "
This farm was forced to let rot nearly a million tonnes of zucchini for lack of labor from abroad. Julian Marks, General Manager of Barfoots of Botley, regrets this shortage:
"Restricting free movement has had a devastating impact, but not just on horticulture or agriculture, in almost every industry. People from overseas have worked in these industries for years and now. . They are going home".
In pig farmers, a production delay persists, due to a massive shortage of butchers. Result the pigs pile up at Sophie
"It's been a struggle, I'm not going to lie, says Sophie Hope. Sleepless nights and days of anxiety. There are so many pigs on the farm and there just isn't a place to put them.
The hotel industry, the big loser of Brexit
And for hospitality and tourism, a sector that previously relied on full-time European staff, the past 12 months have been tough from start to finish.
At this five-star hotel next to Buckingham Palace, customers were recently turned away from the restaurant due to understaffing.
"If we think it's going to go away in the next month or a few months, it isn't, laments Malcolm Hendry, manager of The Rubens at the palace hotel. And not being able to recruit from all over Europe, which we have been used to doing for many years before, is really where the challenge lies. "
A persistent and widespread problem in restaurants and bars across the country.
Asma Khan, owner of the Darjeeling Express, confirms that this year of Brexit is terrible: "For us it was very traumatic due to the acute staff shortage and it was very difficult with the deliveries, there is no guarantee that the goods will arrive."
The government says the transition has never been easy and that eventually the benefits of Brexit will be felt. It remains to be seen whether companies, between the health crisis and the disappointing effects of Brexit, will have enough backbone to wait.
[ad_2]

Source link