News
Brazil: threat of new bad weather over Petropolis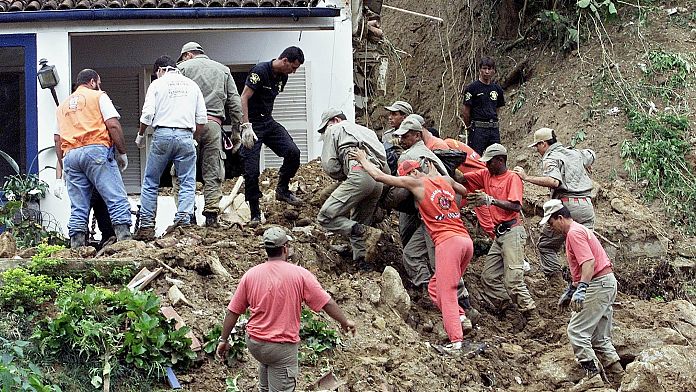 Rescuers continue to sift through piles of mud and debris in the Brazilian city of Petropolis, following deadly flooding and landslides.
But three days after the tragedy, the chances of finding survivors are almost nil, and it is above all a question of returning the bodies to the bereaved families. For the time being, the balance sheet amounts to 110 victims and almost as many disappeared.
In the center of this tourist city located near Rio de Janeiro, the inhabitants are busy clearing the streets and their shops. Everyone is in shock from the violent weather. "People are used to having floods, but in general there are 20 to 30 centimeters of water, but this height of 2.20 meters, we had never seen such a volume of water", testifies Pinho, trader in the city center.
Tuesday evening, it fell in a few hours as much as usually in a month. And new heavy rains are expected this weekend. Areas at risk had to be evacuated.
In the municipal cemetery, the burials follow one another. President Jair Bolsonaro was to go this Friday to the disaster areas.