News
Brazil: anti-racist marches in tribute to a murdered Congolese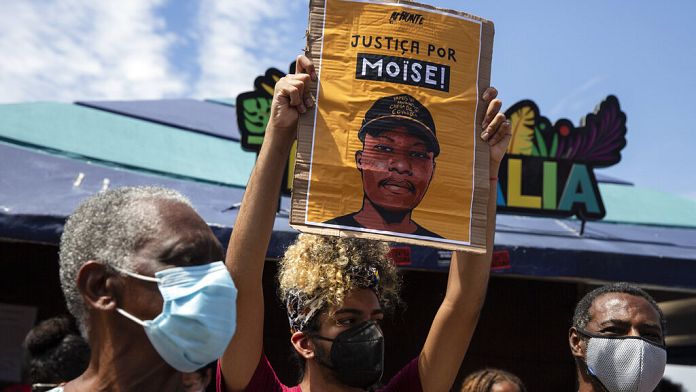 Demonstrations in Brazil in tribute to a young Congolese murdered in Rio. Rallies to demand justice for the victim, and to say stop to racism.

In Brazil, hundreds of people participated this Saturday in an anti-racist march in Rio. A rally that echoes the assassination of a young Congolese 15 days ago.
Moïse Kabagambe was beaten to death by three men near the bar where he worked.
In the parade this Saturday, the family and relatives of the young man, but also anti-racist activists. They want justice done to them.
"On the one hand, we feel sadness, says a young woman in the procession. But at the same time, we are happy to be there, to express our indignation. __There are so many people who are mobilizing for the life of our brothers, not only for Moses, but also for all those who died because of our skin color."
Similar demonstrations were organized in other Brazilian cities.
The brutal death of this young Congolese sparked a wave of indignation in the country.
The police have arrested 3 people suspected of being involved in this murder.