News
Boutcha's atrocities are reminiscent of other mass crimes in Europe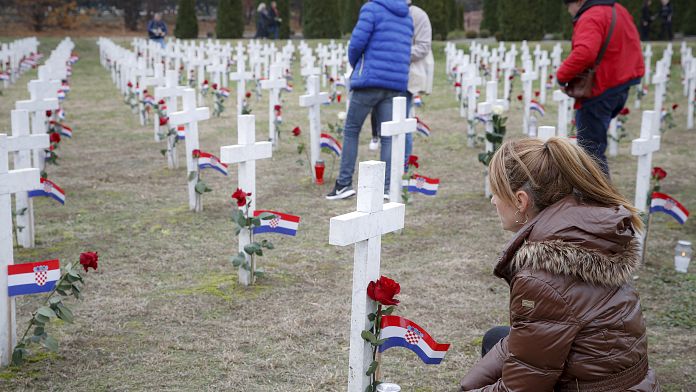 The Boutcha massacre in Ukraine recalls dark times in Europe, the Old Continent having known other mass crimes in its contemporary history.
Especially in Srebrenica, Bosnia and Herzegovina. In July 1995, 8,000 Bosniaks were killed by Bosnian Serb forces under the command of General Ratko Mladić. After having besieged it for two years, the Serbian forces entered this enclave. And despite the presence of blue helmets, the civilian population was not defended.
After several years on the run, Ratko Mladić and the leader of the Bosnian Serb political wing, Radovan Karadzic were sentenced to life imprisonment for genocide.
But the first major massacre of the Balkan wars took place four years earlier in the Croatian city of Vukovar. After capturing the city, Serbian troops deported about two hundred Croats who had taken refuge in the local hospital.
They were moved to a farm and were tortured before being killed. At least 300 other people died.
Years later, former Colonel Mile Mrksic, nicknamed "the butcher of Vukovar", was sentenced to 20 years in prison for war crimes.
Other mass crimes were committed in the early 2000s, in Chechnya and then in 2008 in Georgia during the failed assault by the Georgian army, which was trying to regain control of South Ossetia.