News
Bosnia-Herzegovina threatened with collapse in the face of secessionist wishes from Republika Srpska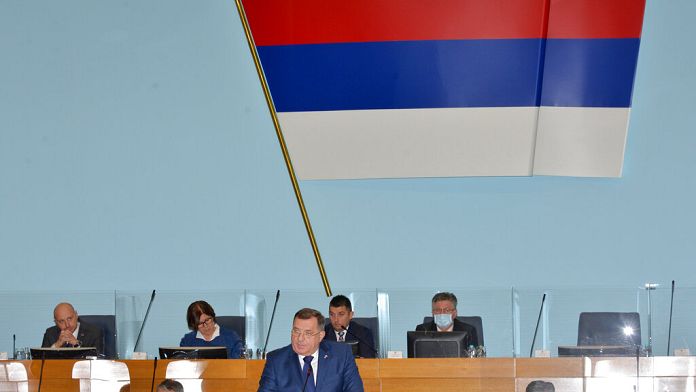 The Serbian Republic of Bosnia takes another step towards separatism.
The creation of parallel institutions
The Parliament of Republika Srpska, one of the three entities that make up Bosnia and Herzegovina, voted to launch a procedure aimed at removing the army, justice and taxes from common institutions. A very controversial maneuver, which risks weakening the central state a little more and raises the risk of a new war in the region.
Milorad Dodik, the political leader of the Bosnian Serbs, described this parliamentary session as "historic", seeing it as the beginning of the "conquest of freedom for the Republika Srpska".
"While it is highly unlikely that the announced decisions will enter into force in the near future, it is feared that the current rhetoric and measures taken by the authorities of Republika Srpska will drag Bosnia into an even deeper crisis.", emphasizes Stefan Goranovich, our correspondent in Serbia.
"An attack on peace"
On the sidelines of a delivery ceremony for new American helicopters, Sefik Dzaferovic, Bosnian member of the presidency of Bosnia and Herzegovina, denounced the path taken by Milorad Dodik seeing through this desire to create parallel institutions an "attack against the constitutional order and therefore against peace ".
Concerns also shared by Western officials who raise the threat of sanctions against the political leaders of the Republika Srpska.
Source link