Soccer
Blow for Jorge Sampaoli, the Marseille coach
On Sunday, OM woke up from its ill-being with a brilliant victory against FC Lorient 4-1. In the run-up to the match against the PSG (Sunday, 20:45), Jorge Sampaoli is put in trouble by bad news.
OM: It does not smell good for Sampaoli before PSG
On Sunday, Olympique de Marseille shone against the promoted FC Lorient. Boubacar Kamara (27'), Mattéo Guendouzi (58', 90+2') and Arkadiusz Milik (85') offered a precious victory for the Phocaean club. This success is all the more appreciable as it ends 4 games of the Olympians without a win. Inevitably, it is the party among the fans who are now hoping for a series of victories, even if the next opponent is size.
As this OM-PSG poster approaches, the coach's squad Jorge Sampaoli records bad news, that of the absence of Valentin Rongier. The Marseille player limped off at the end of his team's victorious match against FCL. He was the victim of a crutch before the break. He explained that he did not feel the blow in the first half because his muscles were still hot. It was only when he was replaced on the bench that his calf began to pull.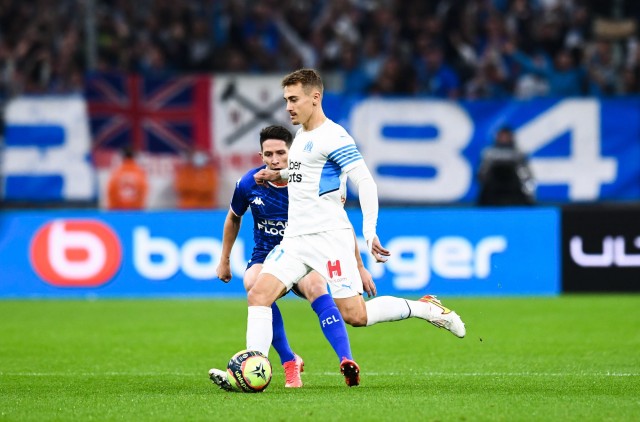 Valentin Rongier uncertain for the reception of Parisians
Before feeling this pain, Valentin Rongier had shown himself to his advantage against the Argentine coach. He was one of the great architects of his team's success (4-1). The coach of OM will have to find in his squad a player able to bring the same guarantees as the former player of FC Nantes. In the Marseille shirt, the midfielder has scored 1 goal in 70 games in all competitions.