News
Biological weapons in Ukraine? Handover to the UN Security Council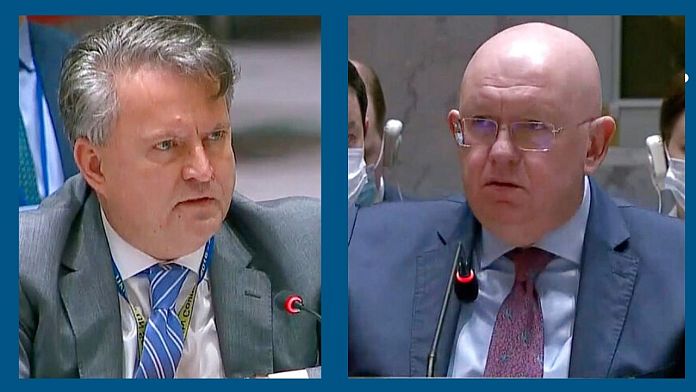 Passes d'armes this Friday at the UN Security Council around the supposed manufacture of biological weapons in Ukraine. Russian and Ukrainian representatives accuse each other of disinformation.
The UN Security Council met urgently on Friday at the request of Russia. Moscow wanted to raise the alleged manufacture of biological weapons in Ukraine.
For several days, Russia has accused the United States of supporting a biological research program in Ukraine, which could be used for military purposes. Washington has always denied these accusations.
This Friday's meeting was the occasion for a new pass of arms on the subject.
Statement by the Russian Ambassador
"We invite you to reflect on a very real biological danger for Europeans, warned the Russian ambassador to the UN, Vassily Nebenzia.
Such danger can result from the uncontrolled spread of biological agents from Ukraine, which, as we have seen with Covid-19, is unstoppable. __And, in such a scenario, then all of Europe would be affected."
Statement by the Ukrainian Ambassador
Kiev and its Western allies have accused Moscow of engaging in a disinformation campaign to cover up its military operations.
"_In fact, said Sergiy Kyslytsya, __one comes to think that Russia is preparing another horrible operation using a false pretext.
_
So what are you going to use against Ukraine now? Cruise missiles, rocket launchers, heavy artillery? We have already experienced all of this. __Are you going to use phosphorus bombs?"
Statement by the French Ambassador
"Obviously, underlined Nicolas de Rivière, the French ambassador to the UN: it is Russia and not Ukraine that has used chemical weapons in recent years on European soil. She is also the one who tries to cover up the Syrian regime's chemical attacks with disinformation. France is very concerned about the possibility that this disinformation campaign could be the prelude to the use of a chemical or biological weapon orchestrated by Russia in Ukraine.."