Soccer
Big unexpected for Bruno Genesio against Mura
Against NS Mura this Thursday in the Europa League, Stade Rennais will try to keep its invincibility in the European Cup. Only, the preparation of the SRFC was lead by a decision of UEFA.
This UEFA ban that plagues the Stade Rennais
After a toothless start to the season, Stade Rennais seems to have found its rhythm. Wide winner of FC Metz in the league, Rennes now remains on three victories in a row. The Breton club has also recorded two clean sheets in its last two outings, including one during its prestige success against Paris Saint-Germain. The men of Bruno Genesio therefore start favorites for the shock against the NS Mura in Europa League Conference this Thursday. The Slovenian club is last in the pool while SRFC is in 2nd place. But the preparation for this meeting took a hit. UEFA banned both teams from the traditional pre-match training session due to the poor condition of the Maribor pitch. The two opponents will discover this lawn this Thursday. Another blow when the match had already relocated due to the low capacity of the Mura stadium.
Which team for Genesio against Mura?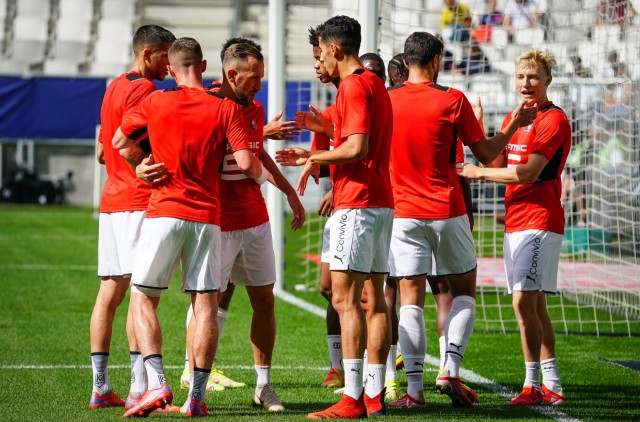 Asked before this trip to Slovenia, Bruno Genesio indicated that he could renew the same eleven lined up against Metz. "When the players are confident and feel good, you should not upset things too much," said the Stade Rennais coach. Which will be without Jérémy Doku and Jérémy Gélin, both injured in the knee. The coach of Reindeer will also dispense with the services of Loïc Badé, suspended, and Matthis Abline, left to rest.
The probable eleven of Rennes against the NS Mura
Gomis – Traoré (cap), Omari, Aguerd, Truffert – Bourigeaud, Tait, Santamaria, Sulemana – Guirassy, Laborde.