Soccer
Big news falls for Sergio Ramos
Arrived this summer from Real Madrid, Sergio Ramos has yet to play any official match in the PSG shirt. But the situation would be about to change for the Spanish central defender.
Sergio Ramos in the PSG group against Angers?
Three days before the match of the 10th matchday of Ligue 1 between the Paris Saint-Germain and Angers SCO, Friday at 21h at the Parc des Princes, the Parisian fans have just received a big news regarding Sergio Ramos. Indeed, according to the information relayed this Tuesday morning by the newspaper The Parisian, the evolution of the calf injury of the former captain of Real Madrid has progressed well, so much so that the 35-year-old could apply for the group of Mauricio Pochettino for the reception in Angers.
Still according to the same source, the PSG medical staff is optimistic for the big premiere of Sergio Ramos without taking any risk to avoid a relapse. Deprived of his South American internationals for the opening of the 10th day of the championship, the Parisian coach could thus launch the 2010 world champion in three days at the Parc des Princes. But he is not alone in this situation.
Juan Bernat also back against Angers SCO?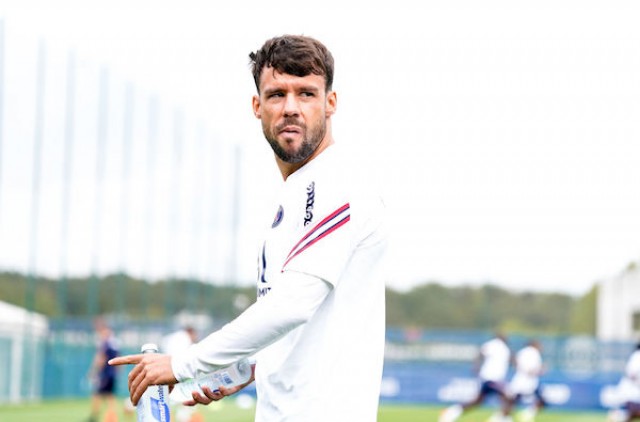 Also according to the regional newspaper, Mauricio Pochettino will not be able to count on Marquinhos, Leandro Paredes, Angel Di Maria, Lionel Messi, Keylor Navas and Neymar, their last selection match being scheduled on the night of Thursday to Friday. A situation that should therefore push the Argentine coach to " include in your group, for the first time this season, Juan Bernat or Sergio Ramos, which would nevertheless constitute two major events of this first part of the season". Injured since last season, the Spanish left-back could therefore relive the atmosphere of the Parc des Princes against Angers this Friday.