[ad_1]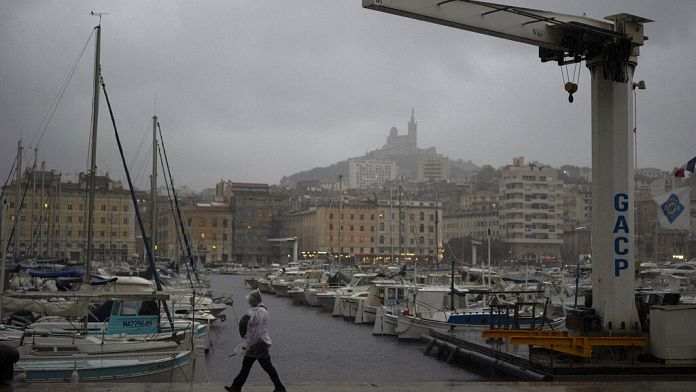 A dozen schools remain closed this Tuesday in Marseille and the cleaning began after 24 hours" of torrential rains and floods. The red vigilance alert has been lifted and rainfall is now threatening the Var and Alpes-Maritimes, already hit hard a year ago.
In Marseille itself, it fell "the equivalent of several months of rain", up to 180 mm of water according to Météo-France. The sea even overflowed for a few minutes on the Old Port, before retreating.
"When I got up, I wanted to ride a bike and in fact there was 70 cm of water, here it was a river", explains a man in front of his car, filled with water.
"There is all the garbage that piled up and left with the torrent of water this morning and it clogged the pipes, the sewers".
Firefighters had to help motorists stuck in their cars under a flooded bridge in the 9th arrondissement. They had to carry out more than 230 interventions. The Saint Loup district had to be evacuated as a precaution due to the threat of the flood of the Huveaune River.
And despite a resumption of the work of the garbage collectors during the weekend, after a week of strike, hundreds of tons of waste went directly into the sea. The MerTerre association denounces a disaster and calls for rapid cleaning of beaches.
[ad_2]

Source link