Soccer
Big blow confirmed in Paris before the arrival of Leipzig!
PSG host RB Leipzig on Tuesday night for the 3rd matchday of the group stages of the Champions League. Before this meeting, the news is not good from the side of the capital.
PSG: Keylor Navas towards a forfeit against Leipzig
After its stunning victory against Angers SCO (2-1), Friday at the Parc des Princes in the opening of the 10th matchday of Ligue 1, Paris Saint-Germain will play its third match of the season in the Champions League. Mauricio Pochettino's men receive RB Leipzig from Titi Christopher Nkunku, Tuesday at 21:00, on the lawn of the Parc des Princes.
And if Sergio Ramos, still expected for his big debut in the PSG shirt, is already forfeited for this new European appointment, other players from Pochettino's team could also miss the call against the Germans. Indeed, while he returned injured from his national rally with the Costa Rica selection, Keylor Navas should miss at least the next two posters Paris Saint-Germain.
Keylor Navas missing two games?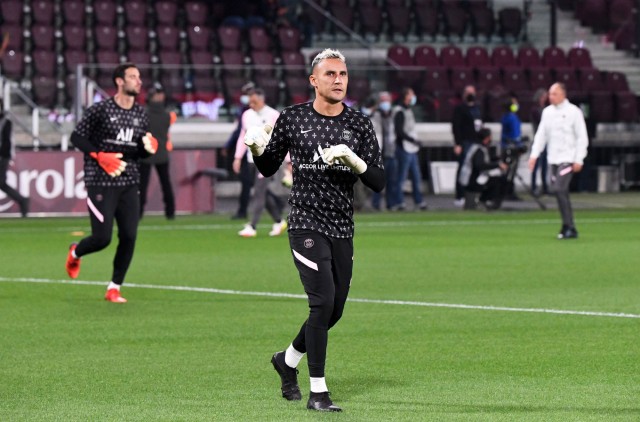 Everyday The Team announced this Sunday that the goalkeeper of 34 years suffers from a hip and "will not be able to hold his place, Tuesday, against RB Leipzig. "Even if his unavailability is not yet known, the former Real Madrid goalkeeper could also miss the first Classico of the season against OM on October 24. For his part, Leandro Paredes "suffers from a little physical glitch. »
The other South Americans, a priori, returned without injury. Present in the press conference after the victory against Angers, Mauricio Pochettino had nevertheless been reassuring about the physical state of Keylor Navas. "We watched today with the doctors. I think tomorrow Keylor Navas will be available to train with us", he explained. Finally, Navas will be absent from the group of Paris SG to face RB Leipzig in three days.