After the debacle this weekend against Reims, and a sad 11th place, the Stade Rennais must recover this Thursday against Tottenham. At 24 hours of this historic meeting, SRFC coach Bruno Genesio made several important announcements. Among them, the return of two executives from the workforce.
Stade Rennais: Genesio announces two big reinforcements against Spurs
At a press conference held this afternoon in the grounds of Roazhon Park, Bruno Genesio has returned at length to the recent counter-performances of the Breton club, while evoking the latest trends before the match against Tottenham tomorrow night. Accompanied by the right lateral Hamari Traoré, the former OL coach did not fail to evoke his frustration after defeat against Stade de Reims at home.
Despite this great disappointment in the view of the transfer window XXL undertaken by the Red and Black this summer, Genesio nevertheless wanted to describe this meeting of"accident" not to be reproduced. "This is the opportunity to show that the non-match of this weekend was an accident, to show that we are able to rise to that level", announced the coach of the CFRS referring to tomorrow's shock. "I am here to bring to the group my experience in the European Cup, we have to raise our game in terms of concentration, physical and technical," he recalled.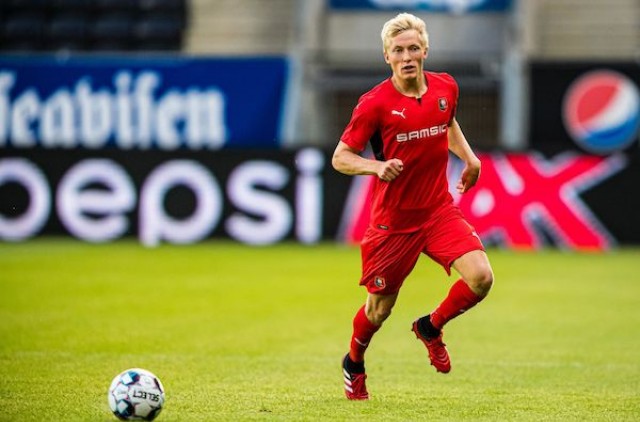 In the aftermath, the French technician announced the return of two important managers of the squad, the defender Birger Meling and the doorman Alfred Gomis are operational. If the Norwegian suffered a slight injury, he will be present this Thursday, the Senegalese returns from a mandatory quarantine after the international break. The coach nevertheless indicated that Romain Salin should be holder. "It's a one-time reflection on an unlikely situation. It's been about ten days since Alfred Gomis trained with the team. Since returning from selection, he has been in isolation and training alone." The coach nevertheless wanted to clarify that it does not upset the hierarchy of goalkeepers in his mind. For his part, Martin Terrier out prematurely against Reims, is still uncertain. Rookie Lovro Majer and striker Jérémy Doku will not be available tomorrow, to the dismay of Rennes fans.
The Stade Rennais faces this Thursday a Spurs team cut in its momentum in the Premier League after a surprise defeat against Crystal Palace this weekend 0-3. Before that, the men of Nuno Santo occupied the first place in the championship with 0 goals conceded.