News
Better management of depression: the call of the World Psychiatric Association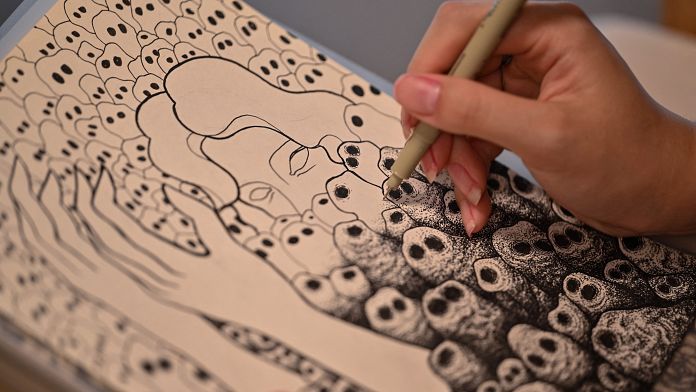 According to figures from the World Health Organization (WHO) about 5% of adults around the world suffer from depression every year, but this global health crisis is still too neglected according to the World Psychiatric Association (WPA). In a report released Wednesday, the WPA calls on countries around the world to take up this issue.
"Depression is a disease that is prevalent in all cultures, in all countries", explains to Euronews Professor Afzal Javed, president of the World Psychiatric Association. But its diagnosis remains complicated. Thus, in high-income countries, almost half of people suffering from depression are not diagnosed or treated. And this proportion reaches 80 to 90% in low- and middle-income countries.
A situation aggravated by the health crisis linked to the Covid-19 pandemic: "The pandemic has increased not only the frequency of depression but also theseverity of depression. We see that insecurity, isolation and fear of disease increase depression among the general population," explains Afzal Javed.
"There is arguably no other health condition as common, as distressing, as universal or as treatable as depression, yet it receives little attention and resources from governments.", regrets in the report the co-chair of the Commission, associate professor Christian Kieling, of the Federal University of Rio-Grandedo-Sulin in Brazil.
In this context, the Commission named "It's time to act together against depression" calls on governments, health care providers and researchers to make concerted efforts and collaborate to improve care and prevention, fill knowledge gaps and increase awareness. The objective is to achieve mobilization similar to that obtained for other major health crises, such as heart disease or cancer.
"Considering the fatal consequences of teenage depression, difficulties in school and future relationships, the risk of substance abuse, self-harm and suicide, investing in depression prevention represents excellent financial value.", emphasizes Dr. Lakshmi Vijayakumar, co-author of the report.