News
Benin: the royal treasures of Abomey will fly from Paris on November 9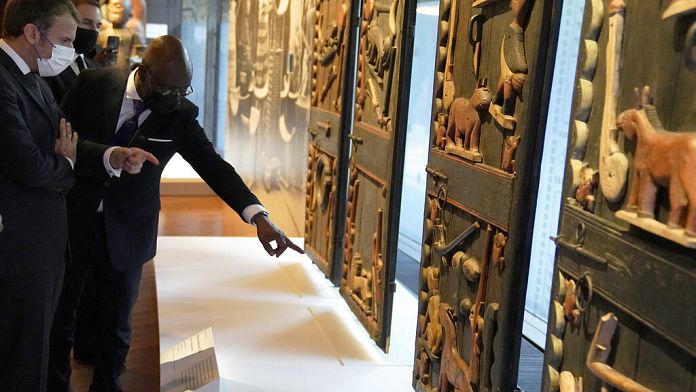 It"s a ceremony with strong symbolic value that was held on Wednesday in Paris.
Emmanuel Macron confirmed the return to Benin of 26 works of the royal treasures of Abomey, kept so far at the museum of Quai Branly-Jacques Chirac.
Benin's Minister of Foreign Affairs, Aurélien Agbenonci, welcomed that the two countries offer "an exemplary model of cooperation" at the international level. It is "a page of Franco-Beninese relations that opens today".
Among the 26 works, are totem statues from the ancient kingdom of Abomey as well as the throne of King Behanzin, looted during the sacking of the palace of Abomey by colonial troops in 1892.
The director of the museum, Emmanuel Kasarherou, spoke of his "great joy" to hand these pieces to "expert hands" in Benin, stressing the importance "that the heritage of each country is sufficiently represented in each country".
These works will definitely leave Paris by cargo plane on November 9th.
Source link